Boston Celtics legends: Remembering Reggie Lewis
Reggie Lewis was taken from the world far too early but even in his short-time with the Boston Celtics he showed why he will always be a franchise legend.
Back in the early 1990's, the Boston Celtics were looking for a star to carry them into the next generation of their franchise. The "Big 3" of Larry Bird, Kevin McHale and Robert Parish were in the twilight of their careers and the Celtics would need a new talent to carry their torch.
Reggie Lewis was that player. A player who was on the cusp of greatness before his life was tragically cut short in the summer of 1993 due to a heart condition.
In six seasons with the club, Lewis had a chance to learn the ropes from some of the best to ever play the game. The growth he showed and the talent he had was on full display on both ends of the court. Lewis was just as comfortable in the post as he was in the mid-range, all while running the floor like he'd been doing the Celtic Passing Drill his entire life.
Lewis blossomed with each passing season and stepped into the limelight even more when he was named team captain upon Bird's retirement prior to the 1992-93 season.
Newly minted as a leader, Lewis averaged 20.8 points per game, matching his output from the prior season. The totals put Lewis at a nice 17.6 clip for his career to go along with 4.3 rebounds. Though a shooting guard, Lewis never relied on his three-point shot, averaging less than one attempt per game from that range. Instead, it was a sweet mid-range jumper that helped propel Lewis to a career 49.4 percent from the field.
All these attributes — plus many more — are the reasons why the no. 35 is retired alongside other Boston greats.
Reggie Lewis – A regular season rise
Lewis arrived in Boston as the 22nd overall pick in the 1987 NBA draft. Lewis was a star in college, shining for Northeastern and finishing as the school's all-time leading scorer with 2,708 points (a record he still holds).
For his college career, Lewis averaged 22.2 points and 7.9 rebounds per game.
A rookie season playing behind a still thriving 'Big 3' saw Lewis play in only 49 games. He averaged less than 10 minutes per game but still managed to drop 4.5 points per contest.
In his second season, the ascension of Lewis began. He played in all but one regular season game and saw his points per game jump to 18.5.
Durability was a strong suit for Lewis. After his rookie season, Lewis missed only a combined nine games. His responsibilities grew as well, with both McHale and Bird battling a myriad of injuries. Alongside players like Dee Brown, Brian Shaw, and Kevin Gamble, Lewis was leading the new era of Boston players.
Lewis was consistent across the board, averaging 1.3 steals and nearly 1 block per game in his career. He was selected to his first and only All-Star game in the 1991-92 season.
The tail end of the 1990-91 season is when Lewis truly announced himself. In March of '91, Lewis was involved in an epic double-overtime victory over Michael Jordan and the Chicago Bulls. Lewis played 53 minutes that evening, scoring 25 points and collecting four blocked shots.
A couple of weeks later, Lewis scored a career-high 42 points against the Miami Heat. The Heat were a favorite foe of Lewis, as two years later he had a 22-point, 12-assist game.
For all his success in the regular season, Lewis really stepped up his play in the playoffs.
Reggie Lewis in crunch time
The Boston Celtics made the playoffs in all six seasons Lewis played. Unfortunately, the Eastern Conference, led by the Detroit Pistons and the Bulls, had overtaken Boston as the conference elite.
That didn't stop Lewis from giving it his all.
Lewis averaged 20 points or more during the playoffs in four of his season. This was highlighted in the '91-92 playoffs, where Lewis averaged 28 points per game.
After sweeping the Indiana Pacers, the Celtics met up with the Cleveland Cavaliers in the Eastern Conference semifinals. It was here where Lewis tied his career-high with a 42-point gem against the Cavs. Despite his caliber of play, Lewis and the Celtics lost to the Cavs in seven games.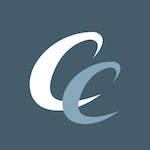 Want your voice heard? Join the Chowder And Champions team!
Write for us!
Lewis shot 53.3 percent from the field in that season's playoffs to go along with 4.3 rebounds, 3.9 assists, and 2.4 steals.
Boston once again made the playoffs in '92-93 but it was here Lewis began to have problems. In Game 1 of the opening round against the Charlotte Hornets, Lewis collapsed on the court. He left the game with shortness of breath and dizziness, eventually being taken to the hospital.
This turned out to be the final game for Lewis, one in which he'd scored 17 points in only 13 minutes of action.
Even as he battled a heart condition, Lewis attempted a comeback. Unfortunately, at an offseason workout on July 27, 1993, Lewis again collapsed and went into cardiac arrest.
Lewis was admired by teammates and fans alike. He was a young man gone too soon from this earth, but will be a legend forever in our hearts.