Boston Red Sox: 2020 season in doubt after MLB closes all camps
The Boston Red Sox season has to be considered in jeopardy after the closing of all major league facilities due to coronavirus infections
Major League baseball closed all major league camps Saturday in a stunningly bad development for the season. Clearly, much more is at stake here than Boston Red Sox baseball and sports in general.
One can't help but think that this is a harbinger of more bad news to come for the prospects of a baseball season in 2020 or for any outdoor sports, for that matter.
The simple fact is that lives are at stake and we must take all necessary steps to protect them. There can be no compromise with a determined approach to preserve, protect, and defend ourselves that is likely to end well.
With the end of June approaching, half of the baseball season will have been lost to the coronavirus. In addition, the recent surge of infections in many states is pointing to a continuation of the tragic times we have experienced since March or April of this year.
Of course, this will shut down Boston Red Sox camp, as well. Such an unprecedented occurrence for baseball and really almost all other sports is indicative of the scope of the disruption to daily lives caused by the pandemic.
Yet, the staggering number of American deaths and people made ill by the virus must, of course, always be foremost in our minds.
Never in recent memory has there been such an absolutely astounding and tragic loss of life to a pandemic. That must always be foremost in all of our minds as we grieve the loss of so many of our friends, family members, neighbors, fellow citizens.
Baseball not immune to the scourge of coronavirus
Sports has begun to take small steps toward resuming activities. For baseball, it would actually have been in no way a normal circumstance with the likelihood that any play whatsoever would be (or would have been) in empty stadiums.
World football (soccer) has resumed in places like Germany and the UK now but again, only in empty stadiums. But at least that had provided a glimmer of hope for some normalcy in afar less than normal scenario.
Now, even that possibility would have to be considered unlikely for some sports. At least for the present.
Surges in some American states that may have relaxed some restrictions in "opening back up" have made it clear that states may open but the virus still lurks in the open. So how long will the faint hope of season at all for baseball remain a viable prospect?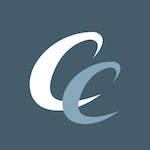 Want your voice heard? Join the Chowder And Champions team!
Write for us!
We don't know the answer to that question. But as each day and week idles by and days roll into each and turn into weeks, the prospect of baseball seems more and more remote. At some point, the league will likely have to decide to cancel the season altogether, fans or no fans.
Saturday's baseball news was disheartening and indicative of the larger issue, the very tragic, trying, arduous, and disheartening times in which we are currently living. The coronavirus has yet to be stopped and while it had seemingly been set back, the battle between humanity and the unseen menace continues.
We can only Stand Strong Together, remain vigilant and hope for the medical breakthroughs that will free us and all humanity from this scourge once and for all and most importantly, give us some Boston Red Sox baseball.
Then, and only then will we be able to resume normalcy. Until then, it is incumbent on all of us, for the protection of ourselves and others, to remain vigilant in our defense against this terrible taker of lives. At least for now, all of our well beings depend on it.