Boston Red Sox: Alex Verdugo has chance to shine in 60-game season
Boston Red Sox outfielder Alex Verdugo should be "all systems go" when the 2020 MLB season gets underway in late July.
There will be baseball in 2020 and as the Boston Red Sox prepare to report to spring training 2.0 on July 1, it's time to take a look at the new players on the current roster who will have an opportunity to make an impact in the shortened 60-game season.
One player who has benefitted from the delayed season and a player who will have a great opportunity to shine is outfielder Alex Verdugo.
Acquired in the blockbuster trade that sent Mookie Betts and David Price to the Los Angeles Dodgers, Verdugo is kind of the scapegoat in the deal given the MVP type caliber of player Betts is.
Verdugo, however, does come with his own potential.
At just 24 years old, the new Red Sox outfielder is a high-level talent who still has a chance to reach his full potential. Coming off a season in which he hit .294 with 12 homers and 44 RBI in 108 games played, Alex Verdugo is not that far off pace production wise as Betts in his first full season in the majors.
In 145 games played in 2015, Betts batted .291 with 18 homers and 77 RBI.
But of course, it's the player Mookie Betts developed into that will put pressure on Verdugo. He has the talent, but his mental toughness and will be the telling factor in a market like Boston where expectations will be high. It will also depend on his health.
That is where the shortened season really benefits Verdugo, who was set to be sidelined the beginning of the original start of the season due to a back injury.
At the end of June, it looks like he will be ready to go prove to Red Sox Nation that he was a valuable asset received in one of the most unpopular trades in team history.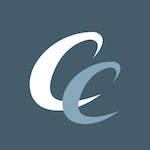 Want your voice heard? Join the Chowder And Champions team!
Write for us!
The man responsible for that deal, Boston Red Sox chief officer Chaim Bloom, offered some optimism during a Zoom call with the media on Wednesday.
"With the caveat that we are going to be ramping people up in a fairy short period of time (three weeks), we want to make sure we do not take any shortcuts with him (Verdugo," Bloom said, as transcribed by Masslive.com. "He should be all systems go. The only limitation on him at this point is what we've been able to do by virtue of the fact that we've been shut down. He's handled everything great. He should be ready to roll as we get him ramped up. This applies to everybody, but it certainly applies to him given what he's been through. We're not going to cut corners. But we're optimistic that he's going to be ready to roll."
With an outfield that also consists of Andrew Benintendi, Jackie Bradley Jr. and fellow newcomer Kevin Pillar, Verdugo should play the majority of the 60 games. Not only will that keep him fresh, the spotlight will be taken off him a bit because it's not your ordinary baseball season.
He should also benefit from no fans being in the stands. Again, that takes him out of the spotlight in instances where he does struggle. With players like J.D. Martinez, Xander Bogaerts and Rafael Devers in the lineup, Alex Verdugo doesn't have to hit the ball off the cover to be a factor.
He simply needs to get on base like Mookie Betts did and show some pop when necessary. Going into a shortened season where expectations are low, a player like Verdugo will have an opportunity to shine and set the stage for the 2021 MLB season and perhaps take his game to another level.