Boston Red Sox: Reliable second base options for 2020 MLB season
For the third straight year, the Boston Red Sox enter the regular season with questions about who will be their everyday second baseman.
Between the years 2007 and 2017, the issue of who was at second base for the Boston Red Sox was a non-starter.
After a cup of coffee in the big leagues in 2006, second base was locked down by Dustin Pedroia, outside of injury-abbreviated seasons in 2010 and 2015.
Then the wheels fell off for the former MVP. Multiple knee injuries forced Pedroia on the shelf, playing nine games total in 2018 and 2019. Though setbacks have stalled comeback plans, there has been no indication of a retirement announcement coming soon.
Dustin Pedroia played in 105 games back in the '17 season and second base has been an issue for the Red Sox since. Multiple players — from the likes of Ian Kinsler to Eduardo Nunez to Brock Holt and even Mookie Betts for a game — have roamed that part of the infield. In each of the last two seasons, eight players have seen action at second. (Can you imagine if the Blake Swihart at second base experiment had worked out?)
This includes current roster players like Tzu-Wei Lin and Marco Hernandez, who are both fighting for not only a roster spot, but a possible starting nod.
It is Jose Peraza, however, who should earn the starting spot, at least on opening day of this short-season sprint that will be Major League Baseball in 2020.
Jose Peraza's production
After a down year in 2019, Jose Peraza has a lot to prove. A change of scenery might provide exactly that.
Peraza spent the last five seasons as a member of the Cincinnati Reds, where he has proven to be a versatile player. Last season, Peraza played seven different positions, which included two separate outings on the mound.
In theory, he'll be able to replace the much-loved Holt as a key utility player. Production will need to be better at the plate if Peraza is to accomplish this feat.
Hitting for power is not currently a strong suit for Jose Peraza. He hit only six home runs last season in 141 games while hitting .239. Peraza's OBP wasn't the best, either, sitting at .285.
In 2018, however, Peraza enjoyed his finest season as a pro. He swatted 14 home runs and had 58 RBI. Peraza collected 182 hits in 157 games and had an OPS of .742.
Jose Peraza played nearly half of his games at second base in 2019. He had a .972 fielding percentage and committed six errors.
If his production mimics a similar path to 2018, the Red Sox will be fine at second base in 2020. And if he struggles, there are players waiting in the wings to make their case for a spot as full-time starter at the position.
Best of the rest for the Boston Red Sox
Light-hitting utility players might best describe the entire bunch of those vying for playing time at second base. This includes the four battling it out behind Peraza. Lin and Hernandez have at their chances at contributing for the Red Sox over the years, while Jonathan Arauz and Yairo Munoz are new additions to the team.
A fifth player, Michael Chavis, saw time at second base in 2019 and could very well factor in there again. Chavis will likely see the majority of his playing time at first base, however.
Out of the four mentioned above, Lin and Hernandez have the most major league experience. Lin is hoping to play his fourth season with the Red Sox. Arriving in the big leagues in 2017, Lin has played in 75 career games, totaling a grand total of one career home run. He brings a solid resume on defense, committing only three errors in his career while playing all over the infield and brief appearances in the outfield.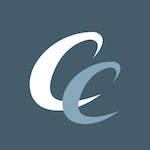 Want your voice heard? Join the Chowder And Champions team!
Write for us!
There have been high hopes for Hernandez over the years. Back in 2016, when he first appeared for the Boston Red Sox, Hernandez hit .294 in 40 games. The injury bug took over, though, and Hernandez missed part of the 2017 season and the entire 2018 campaign. He bounced back in 2019, playing in 61 games, but his three career home runs won't scare a lot of opposing pitchers.
Munoz might be the most intriguing name on this list, at least from the hitting aspect of things. He hit eight home runs back in his debut season with St. Louis in 2018. Munoz can also hit for average and drove in 42 runs that season. He arrived in Boston on a minor league deal.
Arauz has yet to make his major league debut, rising as far as Double-A. During spring training back in March, Arauz was hitting .214.
Lin and Hernandez are likely fighting for one spot, as both are lefties, so it's tough to imagine both making the opening day roster. Munoz can add depth from the right side of the plate while Jonathan Arauz is a switch-hitter.
My guess: Jose Peraza gets the opening day nod. Michael Chavis will get time at second as well, meaning only one or two of the other utility players will be there for opening day. Lin or Hernandez will be there for sure, with my choice being Yairo Munoz to be in a Boston uniform as well come July 24.