New England Patriots: Tight end position a non-factor in passing offense
The New England Patriots tight end position is an embarrassment to bad tight end situations, as they are a non-factor in the team's passing offense.
Think of the tight end situation on the New England Patriots and you have to think hard about just who they have at the position.
The answer is, nobody productive. They haven't really made a concerted effort to find a true replacement for the all-time great, Rob Gronkowski who is currently plying his trade for Tampa Bay.
Gronk hasn't been very productive for his new team Tampa Bay, 9 receptions in four games, but that poor total is triple the catches that New England's tight ends have, nevertheless. They have brought people in but they haven't made an impact, at all.
Jerry Trotta of Musket Fire had a good article on this poor situation. He noted a telling statistic:
Patriots tight ends have combined to log three receptions for 44 yards through the first three weeks of the season.
That's now three in four games. Ryan Izzo, the Patriots top pas-catching tight end, has all three catches. This abysmal statistic alone is a cause not only for concern but for panic. Travis Kelce of the Kansas City Chiefs whom the Patriots will face Sunday has already caught 34 passes this season in four games.
Admittedly, Kelce is one of the best in the NFL at the moment but New England can't even find a guy who can catch a tenth of his production, at least not in the first four games. This is not only a pitiful stat, but it makes a difference in the entire offense that New England operates.
The lack of a credible tight-end threat does major damage to the offense's overall ability to perform. With Cam Newton out due to coronavirus and a pathetic back-up quarterback situation (remember, no quarterbacks drafted in 2020), it's a one-way ticket to "loserville."
Not only does it make any serious or concerted coverage of the tight end negligible in importance, but as a result it allows the opposition to center their coverages on Julian Edelman primarily and on containing Cam Newton's running and the running game generally.
Conceding such an advantage to any opponent in the NFL is not a good idea. Conceding it to to the teams on New England's schedule is an invitation to decimation. The Patriots' inability or unwillingness, call it what you may, to strengthen this position with a bonafide NFL caliber tight end or two is another failure in personnel management by the team's brain trust. It is a major deficiency in the offensive game and it will cost them more games, about that there is little question.
How can the New England Patriots upgrade the tight end position?
It's not that the New England Patriots haven't made an effort, at least in this year's draft to remedy the situation, they did. But to this point, it is an utter failure. They moved up in the draft and traded away additional picks (not many college players are worthy, you know) to do so and selected two tight ends in the third round this year, Devin Asiasi and Dalton Keene.
Neither has caught a single pass in the first four games, as hard to imagine as that might be.
Rather, the only tight end who has caught a pass at all is the aforementioned blocker, Ryan Izzo who is not exactly a world-beater with his paltry three catches for 44 yards.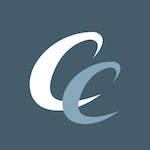 Want your voice heard? Join the Chowder And Champions team!
Write for us!
This is a disaster for the offense and a gold-plated gift from Bill Belichick and his personnel operation to every opponent on the schedule. If New England has any hope of competing this year for the AFC East title at least, moves have to be made (several moves actually) before the trade deadline to shore up major deficiencies in the offense.
Jerry Trotta summed it up well in his article,
There's plenty of time remaining before the 2020 trade deadline, and the Patriots — assuming they don't pursue a blockbuster trade for a wideout — have zero excuse not to strike a deal for a tight end.
This is absolutely on target.
In the past offseason, the Patriots failed to remedy the tight end position. They also failed to bring in a really good wide receiver to complement the great Julian Edelman. And, they failed to bring in the necessary big back to grind out a tough yard or two in short-yardage situations.
In short, they did almost nothing to aid the skill positions on offense, though even the great Tom Brady couldn't get this group to run efficiently in 2019. So the cost is likely to be high on a team that now has the fabulous Cam Newton, but not enough weapons to allow him to be all that he can be.
It's a sad commentary but, "it is what it is" unless they decide to do the right thing and change things. Don't expect much and you won't be disappointed. They probably won't do much, if anything. That's just the way it is.