Boston College Eagles: 4 standouts in overtime win vs Pitt
A little bit of magic was on the side of the Boston College Eagles in their victory over Pitt on Saturday at Chestnut Hill.
Another week, another close game for the Boston College Eagles. This time, they enjoyed playing so much they decided to take the action into overtime.
And in a game of inches that teetered towards Pitt at times, it was a missed extra point that delivered the victory to Boston College.
Alex Kessman, who hit a 58-yard field goal with 40 seconds left in regulation, missed an extra point in overtime, giving Boston College (3-1, 2-1) a 31-30 victory.
Nerves ran wild for Boston College fans as the Pittsburth Panthers (3-2, 2-2) converted on two fourth-down attempts in overtime. It took them ten plays to find the end zone, finally scoring on a Kenny Pickett touchdown pass.
It took only two plays for the Eagles to find the end zone on their drive in overtime, with Phil Jurkovec finding Zay Flowers for a 25-yard score to give them a 31-24 lead.
The game was a back-and-forth affair early before a Jurkovec 2-yard touchdown run on fourth-and-goal gave the Eagles a 17-14 lead in the second quarter. It was a lead they held until Kessman's field goal knotted the game at 24.
Boston College marched down the field with 40 seconds left, with Jurkovec finding Hunter Long twice to pick up big chunks of yards. Aaron Boumerhi had a chance to win the game, but missed a 52-yard field goal as time expired.
The running game again was at a loss for the Eagles, though they were facing a Pitt team that entered the game with the second-best running defense in the nation. David Bailey and Pat Garwo III each had some nice runs but ultimately combined for only 72 yards and less than three yards per carry.
It was the passing game, though, that shined brightly to lead the Eagles. Here are four standouts from Boston College's victory.
Zay Flowers in bloom for Boston College
For the second time this season, Zay Flowers had a game to remember.
Flowers, a sophomore, had six receptions and matched his yards total from Boston College's season-opening win, with 162. He continually found himself racing past Pitt's secondary, including a 44-yard touchdown reception early in the second quarter and a 77-yard strike on the second play of the third quarter.
With Kobay White out for the season, Flowers has cemented himself as the no. 1 wide receiver and will only continue to get better as the season progresses.
As good as the numbers from Flowers were, they could have been even better. He dropped a long touchdown pass in the second quarter in which he was wide open in the end zone.
Still, there's plenty to be excited about, especially when he has a quarterback who can accurately deliver him the ball.
Phil Jurkovec racking up the yards
Four games into his Boston College career, Phil Jurkovec crossed the 300-yard threshold for the third time.
This time it was a career-best 358 yards as he averaged 18.8 yards per completion. The completion percentage was only at 54.5 and he was sacked five times, but Jurkovec did not throw an interception.
His three touchdown passes were also his best mark, bringing his season total to eight.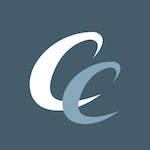 Want your voice heard? Join the Chowder And Champions team!
Write for us!
Jurkovec did have a key-fumble late in the third, getting stripped of the ball while in the red zone. He was under pressure by a talented Pitt defensive front but showed grit and resiliency in the pocket, looking the most comfortable he has all season.
With two reliable receivers in Flowers and Long, plus others like CJ Lewis coming on strong, Phil Jurkovec is poised to put up big numbers in 2020.
Standouts in the secondary for the Boston College Eagles
Brandon Sebastian was simply outstanding in Saturday's victory.
The redshirt junior cornerback gave Pitt receivers fits all game, registering six pass break-ups. He nearly added an interception to the stat line and even when he wasn't breaking up plays, he providing outstanding coverage, helping hold Pickett to 266 yards and a completion percentage of only 52.1.
Sebastian added three tackles.
Joining Sebastian as a standout was sophomore Josh DeBerry.
DeBerry had six tackles and also had an interception, his first of the season, as he continued to be impressive in 2020.
The Boston College Eagles will look to keep things rolling next week when they take to the road next Saturday to face the Virginia Tech Hokies.