New England Patriots: Cam Newton 'roaring' to continue MVP-type season
New England Patriots quarterback Cam Newton is so motivated not even COVID-19 can tackle his intensity.
New England Patriots quarterback Cam Newton was looking very much like the quarterback he was during his 2015 MVP season until the coronavirus reared its ugly head.
As a reminder that no one is immune from COVID-19, Newton testing positive from the virus that has literally changed the sports world as we know it and life in general may have come at a perfect time for the NFL and for the Patriots.
In missing the Kansas City Chiefs game, the value of Cam Newton was ever so evident. They had a pretty good chance at winning that game had Newton been under center. And now that the Week 5 matchup against the Denver Broncos has been moved back to Week 6, the Patriots may not have to go another game without their re-energized star quarterback.
The only question is how COVID-19 impact will an athlete like Cam Newton going forward.
Monitoring the health of Cam Newton and his New England Patriots return
Speaking to Bridget Condon of ABC 11, Cam's father Cecil Newton talked about his son's positive test. He said in the interview that his son followed all protocols and has no ideas where he contracted the virus. He also said his son is "asymptomatic" and ready to get back to what he started with the Patriots.
"I was asking him about his immune system and how he feels whether it's fever, chills, cough, headaches, that kind of stuff. He had none of the symptoms," Cecil Newton said, as transcribed by WEEI. "I think he will be able to come back his way through it. If he can't play, I am sure he's roaring to play. [The Patriots] were close in the last game, Kansas City that is. I know it was kind of eating him to not be able to participate, but you can't compromise the safety of the team and other associates by being selfish and saying, 'I want to play and I can put somebody else at risk.' We'll be patient."
And patient the team will have to be. As Newton is asymptomatic, he may have been eligible to play had the New England Patriots and Denver Broncos squared off on Monday night. That definitely means he should be eligible to play on Sunday if he continues to be asymptomatic and returns at least two consecutive negative tests.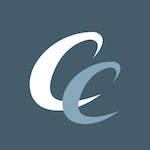 Want your voice heard? Join the Chowder And Champions team!
Write for us!
As of the weekend, he had still tested positive. What that means is the Patriots as an organization as well as the NFL will have to tread carefully in allowing Cam Newton to get back on the practice field and eventually back on the field.
Whether it is Jarrett Stidham or Brian Hoyer who gets the start against the Broncos if Newton can't go, the Patriots have a chance to still win that game. So, Bill Belichick and the coaching staff, team physicians will make sure the quarterback is physically strong to get back on the field.
As far as him having an MVP-type season, the value of Cam Newton to the 2020 New England Patriots is very evident in his absence. On and off the field he has had an impact and him under center is the team's best chance to make some noise in the AFC.