Boston Red Sox Rumors: Andrew Benintendi could shine with this NL team
Is it time for a change of scenery for Boston Red Sox Andrew Benintendi? If so, this National League team could be a prime destination.
If starting pitching is on the radar for the Boston Red Sox in 2021 then one possible trade chip will be left fielder Andrew Benintendi.
As The Athletic's Ken Rosenthal reported back in July prior to the MLB Trading Deadline in late August, the Red Sox did make Benintendi "available" in trade talks, so it is not out of the realm of possibility for Red Sox chief baseball officer Chaim Bloom to re-explore any conversations he had surrounding the 26-year-old outfielder.
While Benintendi is under team control until 2022 and still has time to breakout as the star he was trending to be following his outstanding rookie season, a horrendous start to the 2020 season could mean it's time for a change of scenery for Benny Ballgame.
As 2020 is a season the entire team would like to forget, would it be too soon to give up on the outfielder? With Alex Verdugo in the outfield and depending on who the team pursues in free agency; Andrew Benintendi could absolutely be moved if it brings back solid pitching.
One team Bleacher Report is predicting as a suitor are the Arizona Diamondbacks who finished the season 25-35 and will a major buyer in the trade market, particularly for an outfielder.
Here is what B/R's Zachary Rymer said about a possible deal between the Diamondbacks and Red Sox involving Andrew Benintendi:
The Snakes might scour the market for buy-low targets who could be developed into stars. For instance, Boston Red Sox left fielder Andrew Benintendi.

The 26-year-old was a solid two-way contributor from 2016 to 2018. But then he regressed to mediocrity in 2019 and endured a lost 2020 marked by a rib injury and minus-0.2 rWAR in 14 games.

Arizona general manager Mike Hazen was part of the front office that drafted Benintendi in 2015. He may like the idea of a low-risk reunion, especially given that Benintendi is under team control through 2022.
That Mike Hazen connection is key. If anyone knows the potential of Benintendi, it is the Diamondbacks general manager. But, what and who would he be willing to give up? Would Bloom accept a top pitching prospect or two or would the asking price be another veteran pitcher as the Diamondbacks do have starting pitching depth led by Madison Bumgarner.
If the price is right, Chaim Bloom doesn't appear to be shy in pulling the trigger.
Why trading Andrew Benintendi would be an unpopular move
The Boston Red Sox may shy away from making any kind of deal involving Andrew Benintendi to not further disgruntle its fanbase who have to see possible the best player in baseball, Mookie Betts, shine with the Los Angeles Dodgers.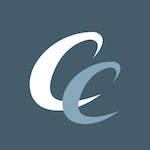 Want your voice heard? Join the Chowder And Champions team!
Write for us!
While Benintendi is no Betts, he is a popular player on the team who has star potential. If he reaches that potential with another team, it would be another dent in the team's popularity in Boston.
Unless, they get something great in return and/or sign a free agent outfielder like George Springer, Chaim Bloom will tread lightly as far as an off-season trade. Now if Andrew Benintendi is struggling and not living up to his potential by 2021 trade deadline, all bets are off.
Then again, he may have more value now than he would then.
With Mike Hazen running the show in Arizona, the Diamondbacks do seem like the ideal location for the young Red Sox outfielder to find his shine, if indeed a change of scenery is the motivation he needs to find consistency at the plate.