Boston College Eagles: Win over Louisville guarantees winning season
After a little schedule roulette over the last couple of weeks, the Boston College Eagles take the field on Saturday with a prime chance to secure a winning season.
Rested and raring to go, the Boston College Eagles will be looking for win number six when the take the field on Saturday. It would mark the fifth-straight season the Eagles (5-4, 4-4) notched at least six wins.
Standing in their way is the Louisville Cardinals (3-6, 2-6).
In a series that has only had 12 previous matchups, Boston College has won two of the last three meetings, including a 2017 victory that announced the arrival of AJ Dillon.
Louisville leads the series 7-5.
Boston College has lost two of their last three games, falling to Clemson and Notre Dame. Both of these teams are in the top-four of the newly released College Football Playoff Rankings.
The Eagles are still putting up points, dropping 31 against Notre Dame and failing to score 21 or more only twice in 2020. A revived passing game has seen the Eagles put a lot on the shoulders of Phil Jurkovec.
Meanwhile, the running game has not been the juggernaut many thought it would be, myself included. There have been bright spots for both David Bailey and Travis Levy, but big gains and big games have been few-and-far between.
Louisville hasn't exactly turned heads in 2020 and, despite only three wins, are still a solid team. They have won two of their last four and also had a few close losses in the process.
Common opponents
Louisville takes on 0-4 road record into Alumni Stadium on Saturday, where the Boston College Eagles will be playing their 2020 home finale.
The two teams share five common opponents in 2020, with each picking up a win over Syracuse. Boston College's 16-13 victory was on the road while Louisville's 30-0 victory was at home.
Boston College picked up wins over Pittsburgh and Georgia Tech. Louisville wasn't as lucky, falling by three to Pitt and losing by 19 to the Yellow Jackets.
There were two shared opponents in which Boston College and Louisville both lost. The Eagles lost pretty handily, 40-14, while Louisville lost 42-35.
Their last common opponent is none other than the Notre Dame Fighting Irish. The Irish left Chestnut Hill with a 14-point victory while earlier this season picked up a hard-fought 12-7 victory over Louisville at home.
Boston College Eagles on offense
At this point, it's pretty clear success for Boston College now goes through Jurkovec and the passing game.
Having the top tight end in the nation also helps.
Hunter Long leads all tight ends with 47 receptions, a mark that also places him 14th in the nation overall. Long has totaled 560 receiving yards and caught four touchdown passes.
Long was able to get back on track in the loss to Notre Dame. In the three games prior, Long had been bottled up, catching a total of only 8 passes for 85 yards.
Against Irish, he got back on track hauling in four passes for 59 yards and a score.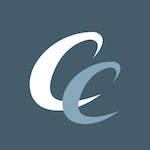 Want your voice heard? Join the Chowder And Champions team!
Write for us!
With so much focus on Long and Zay Flowers (41 rec, 625 yards, 7 tds), Jaelen Gill and CJ Lewis have stepped up, especially in the deep game. It's been exciting to watch Long and this trio of wide receivers grow as the season has progressed.
A lot of that has to do with the play of Jurkovec. Hot out of the gates, Jurkovec has not had a 300-yard day in the last four games. It's a magic number he might not get this week but a 250-300 yard game should mean the Eagles are doing well.
On the season, Jurkovec has thrown for 2,355 yards while completing 59.9 percent of his passes. The completion percentage can still be improved, but Jurkovec has only thrown five interceptions while tossing 17 touchdowns.
Boston College on defense
The main threat the Eagles will need to focus in on is Louisville quarterback Malik Cunningham.
Cunningham has similar numbers to those of Jurkovec. He's thrown for 2,126 yards and connected on 63.8 percent of his passing attempts. Cunningham has tossed 16 touchdowns.
He's also a treat to watch in the ground game, currently sitting second on the Cardinals in rushing yards with 438. This should mean a lot of action of Max Richardson and Isaiah McDuffie.
Each player averages nearly ten tackles per game. McDuffie leads the way with 87, with Richardson close behind with 85. The two have combined for 14.5 tackles-for-loss.
An opportunistic defense that has forced 17 turnovers (10 fumble recovers, 7 int) should also have its chances on Saturday. Cunningham has thrown six picks in his last three games.
Look for Brandon Sebastian to again play a key factor in Saturday's game. Sebastian has had quite the season with nine pass break-ups and one interception. He also has a fumble recovery.
Both teams match up well, but if Boston College can control the clock, they should be able to put the game away late. Prediction: Boston College 31 Louisville 23