Celtics news & rumors: More Gordon Hayward; Bradley Beal trade buzz
Would Gordon Hayward has made that much of a difference this season had he remained with the Boston Celtics?
There is no question that the answer to that scenario would have been yes.
Even with dealing with yet another injury that has led him to miss the last few games for the Charlotte Hornets, Haywards has been playing at an All-Star level with his new team.
So far this season, he is averaging 21.5 points per game while shooting 42.1 percent from behind the stripe. Although the Celtics saw glimmers of this sort of play from Hayward, wouldn't have things been different if this was the version of the veteran wing the Celtics had the last few seasons.
Now, due to injury it is neither the Celtics or Hayward's fault that things didn't work out in Boston, but all that happened leading up to him opting out the final year of his Celtics deal and signing a 4-year, $120 million contract with the Hornets led to a decision that didn't come until the day it came.
At least that's what Hayward revealed during an interview with NBA.com's Shaun Powell.
"The league told us the season probably wasn't going to start until the end of January, so I have a minor surgery to do and rehab" Haywards said in regard to the timeline of his decision. "But then actually we're going to start right before Christmas. Then you're scrambling, trying to get ready and healthy, then free agency hits and ultimately you have to decide where to be. It really wasn't until the day I decided that I wanted to have a fresh start and try to help this team."
While admitting he left Boston due to a diminishing role given the rise of Jayson Tatum and Jaylen Brown, he did ultimately help his former team. Well, that actually has yet to play out as the Celtics and Hornets completed a sign-and-trade that gifted Boston with a $28.5 million trade exception.
With the Celtics struggling to stay above .500, it is hard not to think where the team would have been if the All-Star, healthy version of Gordon Hayward returned. Then again, Boston may come out in a better position depending on what Danny Ainge does with that exception.
NBA trade rumors: Could Bradley Beal join Celtics to team up with Jayson Tatum?
One possibility as to how the Boston Celtics can use that $28.5 trade exception is on one Bradley Beal.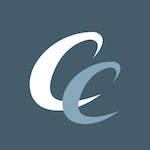 Want your voice heard? Join the Chowder And Champions team!
Write for us!
Now, this trade buzz has been going on for a couple seasons now, but the Celtics could actually be in position to land the 27-year-old star in the offseason rather than adding him during this season due to the salary the team would have to absorb during it this season.
Given that Beal would be owed $28.8 million this season, the Celtics would have to give up a big piece like Jaylen Brown to make such a deal happen this season.
There is no doubt Beal would want to play with his childhood buddy Jayson Tatum, but how exactly could that happen financially?
NBC Boston's Chris Forsberg explains:
"So, here's how it would have to happens," Forsberg details, via NBC Sports. "The Celtics have a trade exception right now. It is actually $100,000 too small in order to absorb Bradley Beal. So, you don't even think about it this year and I don't even know if next year a possibility is. But Bradley Beal with every 40-point game that he gets frustrated and loses, he can say, 'You know, I want to go play with Jayson Tatum in Boston. In fact, that's the only place I want to go."
Actually, isn't that the type of scenario Ainge has been waiting for in order to land a big star to form a new big three force in the East?
Like Anthony Davis did in forcing his way to the Los Angeles Lakers, Beal would have to do the same and as the Wizards continue to struggle, it is highly possible he will.
This is some trade buzz worth following and a scenario that is more realistic than when was Ainge waiting to make a move for Davis.