Patriots rumors: Jerod Mayo could be Bill Belichick's successor
The New England Patriots have a lot of questions that they need to answer for fans this off-season.
Of course, a lot of the questions revolve around the future of the offense. Who will be the next offensive coordinator is a great first question. Will Bill O'Brien find his way back to Foxborough? Could Kliff Kingsbury be the answer to the offensive problems?
While a lot of fans have the right to wonder about the offense, the same amount of concern should be met with the Patriots retaining linebackers coach Jerod Mayo.
Mayo is one of the most well-respected coaches in the Patriots organization and NFL as a whole. He's had interviews for head coaching jobs in the past, leaving fans to believe that he could be on the move. With his contract set to expire, it makes senses, right?
Well, it looks like the Patriots are doing everything they can to keep him. Why else would he be turning down other head coaching opportunities and defensive coordinator positions?
It's rather simple: the New England Patriots could very well have Mayo in their plans to be the next head coach of the franchise.
Jerod Mayos' receiving treatment from the New England Patriots that Josh McDaniels did.
This might be a little confusing at first to understand. But allow for me to paint a picture for you all.
Look at what was going on with Josh McDaniels when he was here in New England. He went to Denver, failed miserably, and came back to the Patriots. He wanted to make sure he was truly ready for his next head coaching experience.
Then the situation happens with the Colts, right? He takes the job and then quickly changes his mind. Why? Robert Kraft probably assured him with a big contract that he would be next in line when Belichick inevitably retires.
Obviously that didn't happen because McDaniels is in Las Vegas, with the Raiders. This is where Mayo comes into the equation.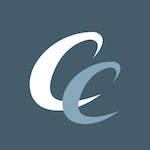 Want your voice heard? Join the Chowder And Champions team!
Write for us!
The Patriots don't want to make the same mistake this time around. Mayo is a guy that has a brilliant defensive mind, has head coaching experience, and also has the respect of both Kraft and Belichick. Why wouldn't you want the former Patriot linebacker as the future head coach of this organization?
The bottom line with Jerod Mayo and the New England Patriots
It's never a bad thing to look a few years ahead, within the organization as a whole.
The Patriots are going to need a leader for the post-Belichick era. Belichick was and always has been a defense first type of head coach. Why not bring in a guy like Mayo that has a similar type of mindset?
This organization obviously values Mayo if they're willing to come out with a public statement expressing that they are working to sign him to a long-term contract.
If this does happen, this is absolutely a homerun of a move. Now the question is, will Robert feel the same way? And if so, when does the move come into fruition?