NFL Rumors: Lamar Jackson to Patriots would be an absolute stunner!
In today's NFL, you need to have an elite quarterback. But if you ask New England Patriots fans, it seems like the days of having an elite quarterback are long gone.
We all can admit, Mac Jones did not take the leap we were all expecting in year two.
In year one, Jones looked promising and seemed to have a good rapport with his receiving crew. Year two? Well, not so much!
People have been debating who they'd like to see in 2023 under center for the Patriots. Mac Jones? Bailey Zappe? Well a new name can be thrown into the mix: Lamar Jackson.
Before you ask, yes, I'm talking about the current Baltimore Ravens starting quarterback.
Jackson has had his issues with the Ravens this season. Between injuries and his contract situation, it wouldn't surprise me if the talented quarterback leaves Baltimore this off-season for good.
So where will the QB end up? Well, some places have the Patriots as the best odds to be Jackson's new team come 2023.
The New England Patriots could use a dynamic quarterback like Lamar Jackson
It looks like the Patriots could seriously be in the running for the services of the former Louisville Heisman trophy winner.
Now if this ever miraculously came into fruition, the Patriots would have a two-way dynamic quarterback for the first time in over two decades. Yes, I know Cam Newton was here in 2020. But we all know he struggled mightily in his lone season as a Patriot.
We also all know what Jackson can do with his feet. Patriots fans saw it first hand in a Week 3 loss to the Ravens at Gillette Stadium.
In a 37-26 win for the Ravens, Jackson went 18/29 with 4 touchdowns and an interception. Just for good measure, he had 107 yards on 11 carries as well.
With a small sample size to look at, it's easy to say how excited Patriots fans would be if Jackson ended up joining Bill Belichick and that Patriots defense in a trade.
The New England Patriots and Lamar Jackson had mutual interest in each other in 2018.
In 2018, it looked like the Patriots and Jackson had mutual interest in each other.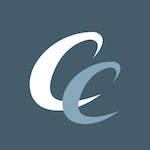 Want your voice heard? Join the Chowder And Champions team!
Write for us!
We heard all of the reports of how much Belichick loved Lamar coming out of Louisville. Of course, the Patriots still had Tom Brady at the time and won another Super Bowl that year. But that's beside the point.
These two have a lot of mutual respect for each other. You're telling me if Lamar was told he could go to New England and play for Bill, he wouldn't take it? I'd bet he would!
It's definitely cool to think about, but how realistic is it to actually happen?
It would probably have to happen in the form of a trade. But what's a realistic trade package? Mac, Jack Jones, maybe Kendrick Bourne and three first round picks? I don't even know how appealing that trade package is to the Ravens!
But one thing is for sure, there's (apparently) a window to get Lamar. Why not make it happen and give some rejuvenation to a frustrated fan base?