Celtics rumors: Payton Pritchard speaking his way out of town
All he wants is a bigger role. That is what Boston Celtics guard Payton Pritchard told Golden State Warriors veteran Andre Iguodala and ex-Celtics guard Even Turner during a recent appearance on the Point Forward podcast.
If that role doesn't come in Boston than the third-year guard expects to be somewhere else.
Who could blame Prichard. While he has become a fan favorite amongst fans and teammates with his energy and gritty style of basketball, he is buried behind Marcus Smart, Malcolm Brogdon and Derrick White when everyone is healthy.
Unfortunately, or fortunately for Prichard, the Celtics have suffered some injuries which has allowed Prichard to crack the rotation the last few weeks. But just spot minutes here and there as a spark plug off the bench is not enough for a player who has shown he can be a lot more if given the playing time.
NBA Trade Deadline: Boston Celtics should stop Payton Prichard
So, with the 2023 NBA Trade Deadline approaching, is Pritchard selling himself as a trade piece for Celtics president of basketball operations Brad Stevens?
Well, if he wasn't before, what he had to say on the podcast hosted by Iguodala and Turner has Celtics fans buzzing and Stevens perhaps listening to some calls.
"Obviously after I'm done here, after this year, I'd like to look – be a part of a bigger role a little bit," Pritchard said on the podcast, as transcribed by WEEI. "Brad [Stevens] and them know, too. We've had that discussion but – a bigger role. I want to be part of a winning culture, but I want to also help that, be a really big piece of that. I'm not saying it's the best player on the team, but I don't know what my future holds unless I can take that next step."
It's hard to be mad at Prichard for what he is saying. As a young player with confidence and a knack for scoring, he should absolutely inspire to be on a team where he can play more minutes. With that is in front of him, the type of players who are ahead of him on the depth chart like Brogdon, Smart and White, getting any consistent minutes won't happen this season unless one of those players suffers a major injury.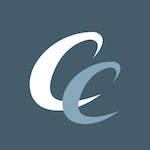 Want your voice heard? Join the Chowder And Champions team!
Write for us!
Right now, it is Smart's absence that is giving Prichard some minutes. So, he must make the most of his opportunity if not to show the Celtics he belongs in the rotation, to show other teams around the NBA that he is a young chip worth trading for…if that is what he is seeking by the words he shared on the podcast.
When it comes to hustle and heart, Payton Prichard is a player the Boston Celtics and fans would love to stick around. But, if trading him could help the team bring back a player who can put them over the top, then we all know Stevens will pull the trigger.
Prichard has now made that pulling that trigger a lot easier.