Red Sox Nation: Don't let Bobby Dalbec's hot spring fool you
Friday March 10 is a great day if you're a Boston Red Sox fan and you're living in the great state of Massachusetts.
Sports betting is legal in Massachusetts officially on mobile apps. So if you want to get your Red Sox bets in, you can do so!
One thing you can bet on is Bobby Dalbec. But unfortunately, I'm not talking in a positive light!
We've all seen how Dalbec has been a Spring Training star the past few years. But I want to warn you all and remind you of one thing: don't get fooled by Bobby Dalbec in the Spring!
Boston Red Sox getting consistent lack of productivity from Bobby Dalbec
I mean, where do I even begin with Dalbec? A very basic way to start is his productivity, as a whole, at the plate.
Last season, Dalbec hit .215 with 118 strikeouts in 353 plate appearances. He also had a .652 OPS, which was the lowest of his three seasons with the Red Sox. The thing that really gets to me though is the strikeouts.
When you do the quick math on strikeouts to plate appearances, it's about one strikeout to every three at-bats. But it's not even the amount of times he'll strikeout in a given season. It's WHEN he strikes out that gets to me.
There were so many times over the past few seasons where in an important situation, the 6-foot-4 right-handed hitter would come up and I'd say to myself "here comes a strikeout". Sure enough, a strikeout would ensue a few minutes later.
Dalbec has had his stretches where he's run hot. When he has those stretches, he makes the Red Sox lineup that much better. But he doesn't do it consistently enough for fans to be wanting Dalbec to be in the plans for the long-term.
Boston Red Sox probably not consistently starting Bobby Dalbec
With the addition the Red Sox made in Justin Turner and the development of Triston Casas, it doesn't look like Bobby Dalbec will be starting consistently for the Red Sox in 2023.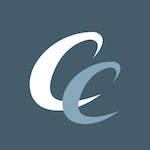 Want your voice heard? Join the Chowder And Champions team!
Write for us!
There's no shot that Rafael Devers will be out of the lineup, albeit for a rest day or if he gets injured. But Turner is a veteran that still has some pop left in his bat. I get the feeling Casas is going to excel in his first full big league season. That leaves Dalbec as the odd man out.
Now again, he could fill in when regular lineup guys need some off days. But other than that, we might not be seeing a lot of the former Arizona Wildcat in this lineup.
The bottom line with the Boston Red Sox and Bobby Dalbec
We need to start thinking and realizing that "Bobby D" probably won't be here long-term. And that's okay honestly!
Some guys just don't work out how they're supposed to when they get to the MLB. Alex Cora might realize that. Chaim Bloom might realize that too.
So again, if Dalbec lights it up in Spring Training; good for him!
But remember, he struggles mightily against the best of the best on a nightly basis.