Former Boston Celtics coaches feel Gordon Hayward will 'fit in seamlessly'
When Gordon Hayward decided to join the Boston Celtics, he noted the winning tradition as a factor. But how will he adjust to the intense sports atmosphere?
Former Boston Celtics coaches Doc Rivers and Tom Thibodeau believes the All-Star forward will have no problem adjusting to the high demands and expectations of the city of Boston.
Even without his relationship with current Celtics coach Brad Stevens, both NBA coaches believe Gordon Hayward will fit right in with fans and the media. Of course, much of it depends on performance.
If Hayward does not come as advertised, his four-year, $127.8 million contract will be scrutinized. Then again, as long as the Celtics are winning and the team continues to challenge for Eastern Conference supremacy, Hayward may slip under the radar.
The latter is highly doubtful with the way the city of Boston celebrates their athletes. So how will Gordon Hayward handle the pressure of a city with a winning tradition? CSN's A. Sherrod Blakely asked both Rivers and Thibodeau and both feel he'll be just fine.
"He'll handle that well," Rivers, who served as the team's head coach from 2004-2013), told Blakely. "I think he's really humble. His relationship with Brad (Stevens) will help as well, to channel that. You still have Isaiah (Thomas) there to take some of that pressure away. They're going to be really good."
The 27-year-old Hayward has already been seen out and about throughout the city of Boston. In that respect, he appears to be very open with interacting with fans and being seen.
Performance on the court
As far as his performance on the court, Thibodeau added that Hayward's scoring versatility will blend nicely within the Celtics' offense. Now head coach with the Minnesota Timberwolves, he is also glad to see Hayward out of the West.
The 39 points he poured in against the Timberwolves in a recent game may have something to do with that.
"He's a great catch-and-shoot guy, moves well without the ball, very good off the dribble, very good in pick-and-rolls…he puts enormous pressure on the defense at all times," Thibodeau said. "His versatility, that's probably the biggest thing. And he's unselfish."
Overall, both coaches believe Gordon Hayward will develop a nice relationship with the fanbase and even the media. He picked Boston due to the winning tradition and sports atmosphere. In that respect, he is already embracing everything that comes with being a Boston athlete.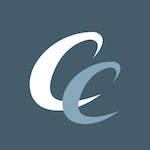 Want your voice heard? Join the Chowder And Champions team!
Write for us!
For more news surrounding Gordon Hayward and the Boston Celtics, keep it locked here at Chowder and Champions.