New England Revolution back to MLS action as Galaxy come to town
After being knocked out of the US Open Cup, The New England Revolution only have one thing to focus on: their MLS season.
I feel like a broken record writing this, but the New England Revolution have had a very difficult season. Now just two points ahead of the Eastern Conference basement, and nine away from the playoff line, every missed opportunity puts the season in greater peril.
After a more than week-long break, the Revs have the LA Galaxy in town. The Galaxy have also had a poor 2017 campaign, only two points ahead of the Revs. A weaker Western Conference has kept the Galaxy in the nine spot on the table.
Over the last six games, both teams have had equal success. A draw then a win, followed by four straight losses have plagued these two teams. Now desperate for any success, let's look at how these two teams match up.
New England Revolution
The Revolution finally have Kelyn Rowe back from the US National team. The return of one of the team's key play-makers is sure to grant a boost,  though top-scorer Juan Agudelo is still away.
With Rowe, Diego Fagundez and Lee Nguyen all back together, the Revs' side looks dangerous again on the attack. Both of these teams have nearly the same goals scored-to-conceded stats. Back to their normal goal-hunting selves, the Revs will keep Galaxy keeper Brian Rowe on his toes.
There isn't much to say about strategy this week. The Revs are rested and desperate, keep attacking the goal and you're bound to get lucky sometime.
Probable Starters
Goalkeeper: Cody Cropper
Defense: Chris Tierney, Antonio Delamea, Benjamin Angoua and Andrew Farrell
Midfield: Diego Fagundez, Gershon Koffie, Kelyn Rowe and Scott Caldwell
Strikers: Kei Kamara and Lee Nguyen
Los Angeles Galaxy
The LA Galaxy have had some awful luck this season with injuries. To weaken the squad even more, the Galaxy have a bunch of players on international squads. Put them together and they equal a 6-4-9 record.
The Galaxy are usually known as a very quality team, attracting many big-name players from bigger leagues. Most famously David Beckham, who played with the team from 2007-20012.
It's been a strange season for them, but one that they still have the possibility of turning around, only five points out of the playoff line. Also, thanks to the Western Conference, they're only five points away from taking fourth place.
Injuries and a couple of other players gone for various reasons still leave them weakened and clawing at even a draw.
Probable Starters
Goalkeeper: Brian Rowe
Defense: Ashley Cole, Jelle Van Damme, Dave Romney and Pelle van Anholt
Defensive Midfield: Jermaine Jones and Rafael Garcia
Midfield: Emmanuel Boateng, Giovani dos Santos and Romain Alessandrini
Striker: Jack McBean
Prediction
Despite the LA Galaxy leading the overall series, New England's suddenly stronger team will handle the match.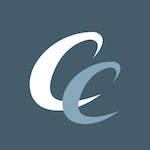 Want your voice heard? Join the Chowder And Champions team!
Write for us!
The New England Revolution won't have an easy time of it, despite the injury ridden Galaxy, but they will overcome their recent struggles 2-1.