Boston Celtics: Interesting takeaways from Game 1 victory
The Boston Celtics handled the Philadelphia 76ers easily on Monday, 117-101. This easy win showed just how well the Celtics match up with this up and coming team.
With a win like that, the Boston Celtics asserted their dominance early in the series, despite the team not having their first and second best players. This team has nothing more to prove. There was a lot to take away from the game though, let's get right into it.
Scary Terry is the real deal
former Louisville guard Terry Rozier had another monster stat line during game 1 against Philly, scoring 29 points, grabbing 8 rebounds, and dishing out 6 assists. He also roasted the crap out of Eric (Drew) Bledsoe, showing up to TD Garden in an old Drew Bledsoe Patriots jersey (shout out to the Pats!). His play as of late has really guided Boston through the playoffs to this point. He has taken the helm of the ship and led it through the treacherous waters that are the Playoffs.
Celtics are treating Joel Embiid like Michael Jordan in the 80's
Here's a history lesson for the readers: during the 1986 playoffs, the Boston Celtics were facing the Chicago Bulls in the first round of the Eastern Conference Playoffs. The Bulls were led at the time by the young stud, Michael Jordan. At the time, the game plan established by K.C. Jones was to just let Jordan score as much as he wanted, for they knew that one player could not beat a full team.
The Celtics won the series easily, even though Jordan scored all over them. One game, Mike even put up 63 points, prompting Larry Bird to call him "God disguised as Michael Jordan".
My point in sharing this story is that Boston is taking the same approach to Joel Embiid. It is a brilliant idea, as they kept the shooters covered and caused them to shoot a low percentage.
Tatum and Smart are stepping it up
The Boston Celtics rookie is killing it. On Monday, he played 40 minutes and scored 28 points, showing that he can score when it matters most. He made a plethora of shots from all spots on the floor. Tatum has been hot with Jaylen Brown out.
Marcus Smart is the energizer bunny of the team. He makes hustle plays that are so important when it comes to gathering momentum. He is also the best defender this team has, so presence is incredible valuable, especially in the Playoffs, where the game becomes a lot more about defense than offense.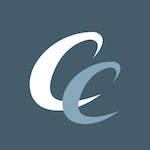 Want your voice heard? Join the Chowder And Champions team!
Write for us!
With Game 1 down, there are at least 3 more to go, and personally, I have the Boston Celtics winning in 5. At this rate, they could do that easily.