Boston Celtics: Kyrie Irving says decision to stay in Boston an easy one
Kyrie Irving has committed to re-signing with the Boston Celtics, but New York Knicks fans are still holding out hope that the star will still land in the Big Apple.
There is no place like Boston. A city of champions and a place where legends grow and etch their place in sports history. Kyrie Irving would be crazy not to commit long term to the Boston Celtics, especially with the present and future dominance this team holds within their destiny.
Although the verbal commitment of the All-Star point guard is nothing but just his word at this point, his excitement for writing his own chapter in the ever-growing narrative of a storied franchise tells it all.
With that said, New York Knicks fans are still holding out hope that his mind will change somewhere along this long NBA season.
Prior to the start of the team's 103-101 victory over the Knicks, Kyrie Irving received a huge applause. A young team with an up and coming coach and a super star rising in Kristaps Porzingis is a couple stars away from at least returning to relevance. Irving would be one of those pieces. Celtics fans certainly know the feeling as they were cheering the likes of Kevin Durant and Gordon Hayward in a similar situation.
But where the Boston Celtics was and where they are now is why stars are now coming to Boston. There is a commitment to excellence and fans appreciate that excellence even when the team is at its lowest. Al Horford witnessed the enthusiasm and he came. Kevin Garnett felt the energy and he stayed. The same is proving true for Kyrie Irving.
Following Saturday night's game, Irving once again had to answer questions about where his future lies beyond 2019.
The answer is still the same as to why he would commit to Boston.
"If you were in my position, I think it would be an easy decision for you as well," Irving said, as translated by MassLive.com. "Thinking about who we have and the future and what we're set up for. For me, it was, where I am in age, and how I envision my career going, kinda the lineage of guys what have come before me in the Boston Celtics, it's something that I wanted to be a part of. Obviously, my dad and my mom met in Boston, so I had a lot of history there as well. Obviously, being from Jersey, I have history there, but Boston, there's nothing like it."
As far as the game itself went, Kyrie Irving is still trying to find his footing after missing the last part of the 2017-18 season. Irving was just 4-of-14 from the field and logged just 11 points. He did have a key three-point play in the final minutes of the game. It's obvious, however, that Irving is not playing as quick as fans are accustomed.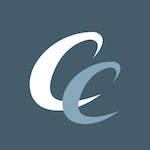 Want your voice heard? Join the Chowder And Champions team!
Write for us!
It will take a few games to see the max contract player who has already verbally committed to prolonging his career with the Boston Celtics.