Boston Celtics: Jaylen Brown continues to soar to another level
The Boston Celtics current success has been fueled by the resurgence of Jaylen Brown.
As the Anthony Davis rumors intensify, young Boston Celtics players like Jaylen Brown continue to show why they are such huge chips in any potential deal.
In fact, if a trade doesn't eventually happen, the Celtics are in still good position as a contender as their young talent continues to grow. In Wednesday night's 126-94 rout over the Charlotte Hornets, Brown stepped up to lead the team off the bench with 24 points and 10 rebounds.
Following a slow and frustrating start to the season, the third-year wing has found his confidence and has also re-adjusted his game to fit right into the role he is given. He is also showing that last year was no mirage.
Showing flashes of the player he was during the team's 2018 playoff run, Jaylen Brown has improved his offensive game by being more aggressive towards the rim and utilizing a mid-range game that has heightened his offensive production. But, it is his intensity on the defensive end as well that has really complementing his resurgence over the last few weeks. Just ask Boston Celtics head coach Brad Stevens.
"It's one of those nights where Jaylen, I thought, not only got going on the offensive end with good, solid action and play-off of actions but then also played with great effort to get a couple of loose balls that ended up landing in his hands and he laid it in," Stevens said following the game, as transcribed by WEEI. "So, I thought that that's usually a good sign you're really engaged in the game, if you've got a nose for the ball. And I don't think that's a coincidence that the ten rebounds coincided with a great shooting night. You see that a lot."
Rising to the occasion
With Kyrie Irving sitting out once again, Jaylen Brown was one of the players who had to step up in his absence and he did exactly that. In all, Brown, along with Jayson Tatum and Terry Rozier led the team in scoring. Coincidentally, it is the trio of young talent that has taken a blunt of blame for the team's early season struggles. The three are also heavenly rumored in potential deals.
While those two factors alone can stunt the growth and confidence of any young player in the NBA, it is good to see those players stepping up and living up to their promise, particularly Jaylen Brown.
With ten 20-point performances this season, Brown is quickly shedding those Jeff Green comparisons and really showing he can impact games on a consistent basis even if he is coming off the bench. Much of that success has been fueled by confidence, but Brown attributes some of to the simplicity of having fun.
"Just trying to be aggressive," Brown said following his 24-point performance. "Just trying to come out, play the right way. My teammates found me tonight and I am just having fun."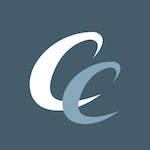 Want your voice heard? Join the Chowder And Champions team!
Write for us!
Winning certainly makes the game fun. The Boston Celtics have now won seven of their last eight games and are looking like the team fans and the rest of the NBA thought they were. So, while the Anthony Davis sweepstakes hold the league hostage, the Celtics are playing their best basketball behind the youth and energy of the players who could land the ultimate prize.
But, if it is not won, holding on to pieces like Jaylen Brown is not such a bad consolation prize…as long as his confidence continues to strive on.