Boston Celtics: One bold prediction for Jaylen Brown in 2019-20
With the NBA season near, the biggest eyes will be on Boston Celtics wing Jaylen Brown and whether or not the team gives him the big money.
Will Jaylen Brown and the Boston Celtics work out an extension for the fourth-year wing before he becomes a restricted free agent following the 2019-20 NBA season?
That's one of the big questions and potential drama entering the season for a basketball team out to prove that they are still one of the favorites in the Conference.
With the addition of All-Star guard Kemba Walker and perhaps a reformed Gordon Hayward, the progression of Brown and Jayson Tatum will be the telling tale of the season. Simply put, if both these players develop into the All-Stars many are projecting, then the Celtics will be a force to be reckoned with.
While that will bring joy to Celtics fans, the downside could be the value that would bring to Jaylen Brown, especially if the team is unable to sign him by the Oct. 21 deadline.
With positive performances during the FIFA World Cup and in the preseason, Brown is focused on improving his all-around game and that is his only focus as the season gets underway. At least, that is what he is saying in regard to whether the contract extension is causing him to lose any sleep.
"Everybody says that they're not concerned with it, but in some way, shape or form they are," Brown told Marc Stein in a phone interview, via The New York Times. "But to be honest, it's really not overwhelming me or ruling my thoughts. I know what type of talent I have. I'm confident in myself. I'm confident in my ability.

"It's not something that's keeping me up at night, if that's what you're asking."
If that confidence translates on the basketball court on a consistent basis, there is big money there for Jaylen Brown. But, will it come from the Boston Celtics?
One bold prediction
The answer to the question above is yes.
Boston Celtics president of basketball operations Danny Ainge will play this smartly. Pretty much the same way in which he did with Marcus Smart.
The team will reach out to Jaylen Brown, attempt to reach an extension prior to Oct. 21, and if they don't, allow him to prove his worth during the season. It's a risk, but the luxury of restricted free agency is that the team can match any offers that come Brown's way.
Unless he turns his own version of Jimmy Butler, he may find out that his worth is not as high as he or his new agent may be thinking. That is the gamble Ainge may be willing to take.
At the end of the day or Jaylen Brown will have the type of season that will earn him a new deal with the Boston Celtics and it won't be as high $169 million max deal he is reported to be seeking, but a number both sides will be comfortable with.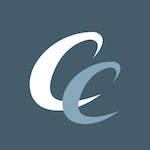 Want your voice heard? Join the Chowder And Champions team!
Write for us!
Not only will he expand on the 13.0 points and 4.2 rebounds from a season ago, he will merge as the team's best two-way player as his defensive and offensive presence will be key in the team's success in 2019-20 and going forward.