Boston Celtics Rumors: Time to part ways with Gordon Hayward
In order for the Boston Celtics to match up with the heavyweights in the Eastern Conference, they're going to have to make a move for a big man, even if it means parting ways with Gordon Hayward.
The Boston Celtics are obviously going to need another piece to their puzzle if they want to be a contending team this season. Teams are able to beat up on the Celtics due to the lack of size and dominant force they're capable of putting on the court right now.
With that being said, it puts the Celtics in a unique position in regards to the future of Gordon Hayward. The question is, should the Celtics trade Hayward for their missing "piece" and make a true attempt at a playoff run?
Despite random injuries, Hayward is actually having a great season. Sliding between the forward positions, he's averaging 16.3 points, 6 rebounds, and 4 assists per game this year. Hayward seems like the odd man out and it's more to do with his $35 million player option next season more than anything else.
This situation with Hayward and the Boston Celtics is very reminiscent of the position the C's were in last year with Terry Rozier. Danny Ainge acknowledged he should have made a move then, and it's hard to think he'll make the same mistake again.
Before what turned into a sign-and-trade between the Boston Celtics and Charlotte Hornets, the C's were going to lose Rozier in free agency with nothing in return, even though there was a market for him through trades.
With Gordon Hayward having a great comeback season and being an established veteran, there's definitely going to be interested teams around the league if he hits the trade block. It might be time for the Celtics to part-ways with Gordon Hayward.
While the Celtics are still calling the shots, the first step is truly figuring out what this team needs. Is it a dominant center or more of a big versatile forward?
There's been a lot of chatter about trading for a dominant center like Andre Drummond, or a more versatile player who can play solid defense from the four and the five positions like Myles Turner. The Celtics need some height and strength to bang with the heavyweights in the East like the Philadelphia 76ers and Milwaukee Bucks.
Another element to think about with Gordon Hayward hitting the trade block would be the overall trade offer to a team. With the depth the Celtics have in their roster, there should be a few players that Danny Ainge can pair with Hayward (and probably the Memphis draft pick) to create a nice trade package.
Thanks to the ESPN trade machine, I threw in two random trades to see what would happen. The trade machine doesn't let us play GM to the fullest, but you're able to see what player-for-player trades will look like, not including additional assets. I was able to come up with two successful trades that could potentially help the Boston Celtics this season and for the future.
1. Gordon Hayward for Andre Drummond
Andre Drummond would give the Boston Celtics the dominant entity the team is lacking right now. He'd be able to protect the rim at a high level in Boston and help space the floor for Kemba Walker, Jayson Tatum, and Jaylen Brown. Drummond is leading the way for the Detroit Pistons while averaging a double-double this season with 17.8 points and 16.2 rebounds. Drummond has led the league in total rebounding since 2013.
2. Gordon Hayward for Hassan Whiteside
Hassan Whiteside is a versatile 7-footer with great ball control for a big man. Whiteside is having a great year, he's averaging 15.8 points and 14 rebounds per game for the Portland Trailblazers this season (he also has 23 double-doubles). Whiteside would make an immediate impact on the Boston Celtics.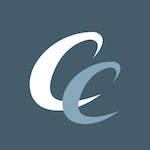 Want your voice heard? Join the Chowder And Champions team!
Write for us!
Like any GM does around this time of year, Ainge plans on going shopping for his missing piece. It should be no surprise if there are some new faces on the Boston Celtics after the trade deadline this season.