New England Patriots: Tom Brady's free agency saga most compelling
Will Tom Brady play for the New England Patriots in 2020? The future Hall-of-Fame quarterback won't rush to any decisions.
An NFL Divisional Round playoff game not at Gillette Stadium featuring Tom Brady and the New England Patriots feels kind of weird, but the future Hall-of-Fame quarterback and his leap into free agency is dominating headlines.
While everyone has an opinion or prediction on where Brady will play his football in 2020, it really comes down to the direction the Patriots want to go in and if they feel the 42-year-old quarterback fits into that direction.
We all know Bill Belichick does not let sentimental value get in the way of what he feels best for his football team, but Tom Brady is a six-time Super Bowl champion who has been the face of the New England Patriots over the last two decades. If there is still proof he can play at an elite level, why not surround him with the players he need and go for another run?
Well, Belichick wanting Brady back is just half of it. Brady has to feel like he is wanted. The love for the organization is certainly there, but will that be enough for him to give the team another and final hometown discount? It really depends on how much they want him and how much money another team throws in his direction.
In all, like on the football field, it is a day-by-day process.
"I've loved playing football and I have loved playing for this organization, so I really don't know what it is going to look like moving forward and I am just taking things day-by-day," Brady told Jim Gray on Westwood One Radio Saturday, as transcribed by WEEI. "We're a week removed from the end of our season. There's a lot of time to figure these things out. I don't think any player or team is ready to make any commitments at this point and I am sure as the offseason progresses those things will take care of themselves."
Although Tom Brady has hinted that retirement won't be an option, that possibility is still there. A week removed from being knocked out of the playoffs, the motivation and desire is still there, but how his body and mind responds will be the ultimate factor in his decision, which really makes his free agency even more compelling.
With more to prove to himself, Tom Brady really is out to push the limits and hurdle the mountains of the impossible. Although he has done that the moment he was selected by the New England Patriots with the No. 199 pick in the 2000 NFL Draft, defeating time is really all he has left to accomplish.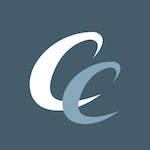 Want your voice heard? Join the Chowder And Champions team!
Write for us!
Or perhaps, defeating Bill Belichick and the only team he has played with is what he has left. Imagine Tom Brady actually playing against the New England Patriots, the only team he has not beaten in the NFL?