Boston Celtics: What if Giannis Antetokounmpo was selected in 2013 NBA Draft
A look back at the 2013 NBA Draft and what would've been if the Boston Celtics drafted Giannis Antetokounmpo.
What if the Giannis Antetokounmpo was a member of the Boston Celtics?
Looking back at the 2013 NBA Draft, the Celtics certainly had a shot at the Greek Freak, but so did twelve other teams to be fair to Danny Ainge. Instead, the green went for a un-athletic floor-stretching big man in Kelly Olynyk.
Though the Gonzaga big man wasn't exactly a bust being selected with the No. 13 pick overall in that draft, to look back and think what would've been if the team instead selected an athlete in Antetokounmpo with untapped potential and a pick by the Milwaukee Bucks who was projected to be more of a pick of the future.
In an overall underwhelming draft, Olynyk really wasn't a bad pick for a Boston Celtics team coming off a 41-40 season and on the brink of a rebuild. At the time of the draft, Kevin Garnett and Paul Pierce were still members of the team and we didn't know Ainge was just a month away from fleecing the Brooklyn Nets.
Full rebuild was indeed underway, so a tall, lanky 19-year-old small forward at the time in Antekokounmpo would've had a great opportunity to grow in Boston on a team making a fresh start post the second Big 3 era and with a new, young head coach in Brad Stevens.
Understandably, Olynyk at the time fit what the team needed, but if there was a crystal ball, there is no way Ainge passes on the player Giannis Antekokounmpo turned into, a 6-foot-11, 242 athletic freak of nature who has the league at his mercy.
Although Olynyk won fans hearts with that classic Game 7 performance against the Washington Wizards in the conference semifinals back in 2017, he was nothing more than a role player for Brad Stevens' team. Not a bust, but a player who didn't quite reach his potential, if it was even that high to begin with.
So, here is where the fun begins. What would've changed if that 2013 NBA draft pick would've been Giannis Antekokounmpo?
The Brooklyn picks would've still happened
Drafting the Greek Freak wouldn't have necessary changed the drafts that came after. A young Antekokounmpo wouldn't have greatly affected the team's record the following year, so drafting Marcus Smart in the 2014 NBA Draft was still likely.
After that, the development of the Milwaukee Bucks star would've influenced who Ainge selected when the Brooklyn picks really started to make an impact.
If Ainge liked Terry Rozier as much as he did to select him in the 2015 NBA Draft, that pick would've still happened, but perhaps Ainge wouldn't have selected Jalen Brown with the No. 3 overall pick in the 2017 NBA Draft.
Not only would they have had a rising star in the Greek Freak, it's possible Kevin Durant choses them in free agency to form a big three that would include Isaiah Thomas, Antekokounmpo and Durant.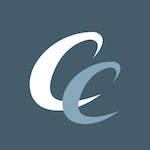 Want your voice heard? Join the Chowder And Champions team!
Write for us!
In that scenario, there is a good chance Danny Ainge doesn't hoard the remaining Brooklyn picks and makes a deal for another star veteran. Remember, Isaiah Thomas was playing for a max deal following that season.
So, Ainge does make that 2017 pick. Jaylen Brown would've still fit in as an athletic wing so there is no predicting what the Celtics president of basketball operations would've there, but that Kyrie Irving trade would've still happened.
Imagine a trio of Giannis Antetokounmpo, Kevin Durant and Kyrie Irving?
In that scenario, Irving would've definitely extended his deal with the Boston Celtics. But that would also mean no Jayson Tatum and no Gordon Hayward because the team would be preparing for a max deal for the Greek Freak.
A new big three?
Even if Kevin Durant still picked the Golden State Warriors as his destination, with a superstar in Giannis Antetokounmpo, Danny Ainge would've had more ammunition to go after Anthony Davis in 2017 as he would've been more willing to part with Marcus Smart, Jaylen Brown and whoever that 2018 pick would've been if not Jayson Tatum.
Kyrie Irving, the Greek Freak, and Anthony Davis would've certainly gone into the 2019-20 NBA season as an NBA Finals contender, but that would mean Boston Celtics fans would still have to deal with the drama of Kyrie and both Davis and Antetokounmpo would be set to hit free agency.
As great at the potential of that team would've been, the Boston Celtics may be in a better place now behind a core of Kemba Walker, Jayson Tatum, Jaylen Brown, Gordon Hayward and Marcus Smart going forward.
In summary, things happen exactly how they should've happened, but one could only look back and wonder how the path of the Boston Celtics would've been difference if the late David Stern announced with the 13th overall pick in the 2013 NBA Draft, the Boston Celtics select…Giannis Antekokounmpo.