New England Patriots: What if Jarrett Stidham won 2020 MVP
The New England Patriots have a big question mark at the quarterback position, but what if Jarrett Stidham is more ready than people think.
The fact that the New England Patriots didn't draft a quarterback in the 2020 NFL Draft could be suggestive that the team feels second-year gunslinger Jarrett Stidham is ready to take over the role Tom Brady cemented for the past two decades.
That is a lot of pressure to put on any player, let alone a young player who has minimal snaps in NFL regular season games. But, if the Patriots feel he's ready and he proves he's the man, how good could Jarrett Stidham actually be?
Well, according to Draftkings Sportsbook, the Auburn product has +5000 (50-to-1) odds to take home NFL MVP in 2020, which lands him in the middle of the pack.
At the top of the list is of course Patrick Mahomes at +400 (4-to-1), Lamar Jackson +700 (7-to-1), Russell Wilson +800 (8-to-1) and Dak Prescott +1400 (14-to-1) and former Patriots quarterback Tom Brady rounding out the top five at +1600 (16-to-1) odds.
Coming in at the middle of the pack is actually a testament to Jarrett Stidham and what his potential may be. If you look at those top five, none of them would've had those odds entering the second season of their NFL careers. Mahomes may have had slightly higher odd than Stidham, but looking at Brady, he wouldn't have even been in the conversation.
Yes, the legendary Tom Brady would not have been in the conversation prior to the 2001 season because he was relatively unknown and was one of three quarterbacks the Patriots carried.
Drew Bledsoe was the franchise quarterback entering that season. So, in a way, Jarrett Stidham is entering his second season with a ton of more expectations than Brady ever had. He also will have the same head coach who will know how to put him in a position to be successful and utilize his talent.
Like Mahomes, Jackson, Wilson and Prescott, Stidham also has a lot more mobility than Brady. In today's NFL, the quarterbacks who are effective in and out of the pocket have been the most successful.
So, can Patriots offensive coordinator Josh McDaniels bring out the best in Jarrett Stidham?
He did more with less talent if you look at both Matt Cassel in 2008 when Tom Brady went down for the season and Tim Tebow as head coach of the Denver Broncos. Despite a lack of experience, anything is possible with Stidham.
What if Jarrett Stidham played at an MVP level
Looking at what the New England Patriots have surround Jarrett Stidham on offense, those 50-to-1 odds seem rather generous.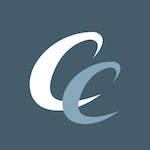 Want your voice heard? Join the Chowder And Champions team!
Write for us!
With Julian Edelman as the leading receiver and unexperienced tight ends, Stidham will have his work cut out for him.
But, at the same time, things could actually formulate for him. If Edelman is Edelman and Mohamed Sanu catches on, there are two veteran receivers he can count on. And if N'Keal Harry breaks out into the stud he has the potential to be, there is a big target on the outside he can work with.
Along with a solid offensive line, Stidham also have running backs who are versatile and a couple of tight ends in rookies Dalton Keene and Devin Asiasi who come in with some talent.
All of that would have to come together, but if it does, there is no reason Jarrett Stidham couldn't be at least a game manager for the New England Patriots at first.
MVP caliber?
He has the talent and, according to Bill Belichick, the work ethic to eventually start being more than a game manager as the season goes on. He could actually be the reason the Patriots win games in 2020 versus just doing the things necessary not to lose games.
If Jarrett Stidham won MVP in 2020, not only would the New England Patriots be a contender, Belichick would be and should be in the running for Coach of the Year. It would also prove the future Hall-of-Fame coach can win without Tom Brady.
As for Stidham, it would prove the team got it right. It would also make the Patriots a very lucky team.