Boston Celtics: Why Tacko Fall gives team BIG edge when NBA resumes
Tacko Fall gives the Boston Celtics a BIG edge when the NBA season resumes and in the playoffs.
The Boston Celtics have a potentially great addition to the team when the NBA season resumes and in the playoffs. Let's take a look at whom.
I believe that Tacko Fall at 7'5″ tall could be a deciding factor in the NBA playoffs.
First, opposition offenses must adjust their game when Tacko gets on the floor.
Fall's imposing presence will give any NBA offense fits. He stands like the "Colossus of Causeway Street" in the middle of the Boston Celtics defense. His immense wingspan and ability to deter certain offensive attempts just by being on the floor is a real cause for opponents' concern.
Celtics' opponents must alter their offensive approach, especially if it is driving-to-the-basket-intensive. It's not going to work if Tacko is on the court.
This leads to their increasing imperative to shoot the ball from outside. That's their only real option with Tacko on the floor. A drive to the basket is highly unlikely to succeed.
Second, Tacko is the ultimate lead protector
The Boston Celtics in 2018-2019 were often subject to blowing big leads in a game when they should have blown a team out of the building. Tacko Fall can become the great lead protector any time he is on the floor and Brad Stevens should embrace this role for him.
When the Celtics have a big lead in during the rest of the season and in the playoffs, Tacko should be inserted into the game.
As mentioned above, NBA offenses must adjust their game to account for Tacko. That will put them off their rhythm. That's a real negative when you are down 20 or 25 points. A team down that much must quickly make up the deficit or risk being blown out.
With Tacko in the game, their offenses will be limited greatly to shooting from the outside with the reduced percentages that brings.
While 3-pointers are the best way to make up a deficit in a hurry, the Celtics defense can adjust to take threes away from the opposition. Fewer threes, less opportunity to drastically cut the lead.
Third, Tacko Fall is the ultimate lead extender
Inserting Tacko Fall into the game when the Celtics are ahead is also a good opportunity to extend their leads. How so? While Tacko is not a terrific offensive player, he is a handful under the basket. The best most teams can expect is to deter a dunk.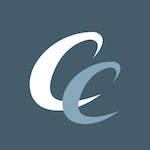 Want your voice heard? Join the Chowder And Champions team!
Write for us!
In deterring a dunk, their only recourse is to foul. And even then, they may not be able to stop the dunk presenting the possibility of 3-point plays for Tacko.
Now, there is no question that it is incumbent on the Celtics to develop Tacko's free throw shooting ability. Unfortunately, Tacko only shot 0.384 on his free throws in Maine.
That's an issue, no doubt. He should be shooting 1000 a day in practice from now until whenever to get that percentage higher.
Offsetting that dismal free-throw shooting, however, is his field goal percentage. He's going to sink many of his floor shots close to the hoop anyway. His field goal percentage was a lofty .707 in Maine.
In addition, he'll rebound.
Tacko Fall averaged 11.1 boards in 29 games and averaged 12.9 points while only playing 23.3 minutes per game. That's pretty good production.
These are a few reasons why adding Tacko Fall to the rest of the season's roster and to the playoff squad makes sense if the rosters are expanded due to the unique situation in which all sports find themselves.
Frankly, this makes sense to me, even if the rosters aren't expanded if two-way players are eligible.
Tacko Fall is a unique talent who brings a unique skill set to the table for the Boston Celtics that frankly, no one else has.
They should utilize his extraordinary physical and developing basketball skills and ask Tacko Fall to help them win an NBA Championship in 2020.