New England Patriots: Julian Edelman vital to team's 2020 success
With Tom Brady gone, the New England Patriots are now looking towards Julian Edelman to fill the void on and off the field.
While Tom Brady having offseason workouts with all his shiny new toys with the Tampa Bay Buccaneers, his old reliable target Julian Edelman is developing chemistry with Jarrett Stidham as the New England Patriots look to turn the page towards a new chapter of success.
Whether it is actually Stidham or another quarterback under center for the Patriots, Edelman is one of the players who will provide leadership.
On the field, he is the engine that makes the Patriots' offense go, even with Brady. Off the field, he will be a voice of influence in the locker room. For those reasons, his role on the team is even more important in 2020 as highlight by NFL Media's Peter Schrager during an appearance on Good Morning Football.
"Isn't his role more important this year, though?" Schrager said, as transcribed by WEEI. "Because you look around, it is no longer Brady. There's no longer Kyle Van Noy. And you look in that room, is he one of those veteran leaders? It's him, Devin McCourty and bunch of other talented guys who are looking around and saying, "Guys, we're not so bad still.' I look at Edelman and he's a leader now because he's always been Brady's wing man. He's always been the complementary piece."
Spirited, tenacious and tough, the former quarterback who transformed himself into one of the most productive slot receivers in the NFL has the ability to make those around him better.
As we've seen in playoff performance after playoff performance, Edelman shows up on the field and gives it his all. Through his versatility and never give up attitude, Julian Edelman is the ultimate definition of what it means to be a New England Patriots player under that great coach named Bill Belichick.
Without Tom Brady there to lead players and essentially be a coach on the field, Edelman will have to fill that void. As Schrager further pointed out, he has to be that guy who makes players like N'Keal Harry, Jakobi Meyers and Damiere Byrd better.
Julian Edelman has a chip on his shoulder
With his good buddy Tom Brady taking his talents elsewhere along with Rob Gronkowski, the feeling out there was that Julian Edelman wouldn't be as motivated in 2020.
But the fact that he is working on developing chemistry with Jarrett Stidham, shows that Edelman is just as focused if not more so than ever. Coming off a season in which he recorded 100 catches for 1,117 yards and six touchdowns, the 34-year-old veteran still has a chip on his shoulder and will be out to prove doubters wrong.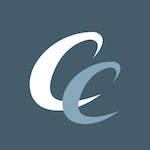 Want your voice heard? Join the Chowder And Champions team!
Write for us!
Will the New England Patriots as a team rally behind a player like Julian Edelman?
Just watching how he approaches the game and attacks the field no matter who the opponent would give the players, especially the younger players, a jolt of motivation and inspiration. Along with players like Matthew Slater and Devin McCourty, Edelman encompasses the Patriot Way in both physicality and spirit.
He is a player who will do anything the team asks him to do and as he has proven time and time again, will put his body on the line for victory.
Yes, Tom Brady is gone. But, as long as there is still a Julian Edelman, you can't count the New England Patriots out as a factor in the NFL.