New England Patriots: 3 keys to remain AFC East kings with Cam Newton
Three key items the New England Patriots have to accomplish to remain at the top of the AFC East with Cam Newton at quarterback.
The New England Patriots made a statement to the rest of the AFC East, the AFC and the NFL by signing Cam Newton.
That statement is, "We're back, we're strong, and we're coming to get … you!" The powderpuff offseason by New England was dramatically altered by bringing in a former MVP in Cam Newton to run the offense. Anyone who thinks he'll be on the pine, think again.
Cam Newton is a bonafide star. A Superstar. Only NFL superstars win an MVP. Even one. Playing at 75 percent he's better than 80 percent of the quarterbacks in the NFL. Playing closer to 90 or 95 percent, he's a threat to any and all of them. Yet, to be at his best, New England has to do for Cam what they didn't do for Brady in 2019 and any number of other assorted years, that is, give him the players.
New England has three things accomplish to make signing Cam Newton work.
New England Patriots need another top receiver
First, the New England Patriots need to go out and get another bonafide wide receiver. The wide receiver room is full of question marks, save one sure thing, Julian Edelman. He may be 34 years old (or even when he's 40 years old), never doubt this guy. He's the personification of an iron man on a football field. And he's motivated.
Like Belichick, Edelman wants it to be clear to anyone observing that he's his own man and he'll succeed. For Julian, he will want to make it clear that he's a top receiver no matter who's at quarterback for New England. It's great that he stayed with his team, the Patriots, and hopefully will retire with us, Patriots' Nation.
To help Edelman, Belichick has to look for a trade, scan the waiver wire, pick up a cast-off, even bring back Randy Moss (I'd say he'd still be a top receiver now). In short, do whatever it takes to bring in another top receiver who's good for at least 60 catches this season.
Remember, after Edelman, the top Patriots wide receiver in 2019 was Phillip Dorsett with 29 catches. 29! Not good enough. Not nearly. They need another good receiver. Now.
New England Patriots need a power back
The second imperative for New England is to bring in a running back who can get a tough yard or two when you need it.
The Patriots were sunk in 2019 because they couldn't get a yard or two for a first to keep a drive going or to score from a yard or two out, instead of settling for a field goal. They need a back to do that.
In the past, Antowain Smith a 232-pound wrecking ball helped New England to their first Super Bowl. He was no Pro-Bowler or All-Pro. But Smith was a tough grinder and he'd get you that tough 3 1/2 yards for a first down.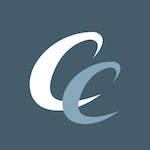 Want your voice heard? Join the Chowder And Champions team!
Write for us!
The Patriots don't have that guy on the roster now. Unless it may be newcomer Danny Vitale.
I'm on record, I like the Vitale signing. He can do a lot more than Green Bay allowed him to do. Vitale is a gamer. If given a chance he may be that guy. Make sure. I'd go get a big running back anyway. (Vitale is more of a fullback/H-back). Just do it.
The New England Patriots need offensive line depth
Third, the New England Patriots need to ensure that they have depth on the offensive line to sustain them if injuries strike again. Let's hope that the top five stay intact this season. If so, they are one of the best units in the league. But if injuries hit, there are questions.
I'm counting on Michael Onwenu from Michigan to step in at guard should anything unforeseen happen there. But it's at center and tackle that the biggest challenges lie. The Patriots drafted offensive tackle Yodny Cajuste last year in the third round, even though it may have been clear to them that he might redshirt his entire rookie year with an injury. Whatever, he didn't play. But the young man can play.
If Cajuste is back at full strength, the New England Patriots should be set at backup tackle. But what about center? They drafted, Dustin Woodard, a hybrid center/guard from Memphis. Woodard if he's ready would be a nice fit. But he's very undersized. He may need some time. The backup center spot is still a major question mark. Belichick has to make sure it's answered.
So those are three key objectives the Patriots have to achieve if Cam Newton is to have a good chance to succeed at the club. Yes, they are all on offense.
The defense is primed to rock and roll. It's up to Bill Belichick and company to ensure that Cam he has the "tools and the talent" to create a wonder-season, post-Tom Brady. 26 days until camp. Can't wait.