New England Patriots: How Cam Newton will lead to Tom Brady amnesia
Former New England Patriots safety Rodney Harrison says players will forget about Tom Brady and here's why.
Let's make this clear. New England Patriots players and fans will not forget about what Tom Brady has done for the organization for two decades but for the 2020 NFL season, the arrival of Cam Newton will have players re-energized says NBC NFL analyst Rodney Harrison.
The former Patriots safety has been a big proponent of Newton joining his former team ever since Brady took his historic NFL career down to Tampa Bay.
While the 2015 NFL MVP still has to win a job from second-year quarterback Jarrett Stidham, Harrison knows Newton is a different kind of animal who will excite energy in the locker room and on the field.
Veteran players like Devin McCourty, Julian Edelman and Stephon Gilmore have already expressed an excitement over the addition of Cam Newton as their new quarterback that has them seemingly going through some Tom Brady amnesia. Mostly, he sees the Patriots new quarterback as that spark they need going into the 2020 NFL season.
Here is what Harrison had to say during an appearance on Pro Football Talk on Friday.
"Cam Newton was that missing piece they needed," Harrison said, via NBC Sports. "He comes in, automatically he gives them a spark, he gives them some energy and he gives them some hope. You don't have hope with Jarrett Stidham because you don't know what he's capable of doing. At least with Cam Newton, you know exactly what he's done in the past. If he's healthy, you know he has a healthy nucleus around him, a great defense and a great coaching staff. I think he's going to have success (in New England)."
With a huge chip on his shoulder and a fatigue of "being humble", the success of Cam Newton in a New England Patriots uniform will certainly depend on his health and the players he has around them.
At this point in the offseason, the latter is a big question mark. Newton has already worked out with players such as Mohamed Sanu, Julian Edelman, Devin Asiasi and N'Keal Harry, but can they build on a chemistry with the preseason being canceled?
Furthermore, is New England Patriots offensive coordinator Josh McDaniels prepared to build a game plan that will both utilize and benefit from Newton's skillset?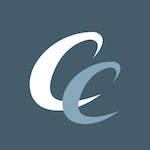 Want your voice heard? Join the Chowder And Champions team!
Write for us!
Those are the big questions entering camp, but what Patriots fans have to look forward to is a renewed excitement about a different kind of quarterback. A quarterback who has something to prove and a quarterback who has the talent to wreak havoc on the NFL, especially if he is on the same page as Bill Belichick.
As Rodney Harrison intently explained, forgetting about Tom Brady for the players is not forgetting what he gave to the team for two decades, it's more about getting excited and getting behind a quarterback in Cam Newton that gives them a chance to do great things in 2020.
So, at least for one season, there is a different kind of intrigue surrounding the New England Patriots that doesn't involve No. 12. If Newton gets off to a great start and the offense looks better than advertised, then we all may just be saying "Tom Brady who?"
Of course, that's only if things work out.