Boston Celtics Rumors: Gordon Hayward for Myles Turner is a must
Why this rumored trade possibility between the Boston Celtics and Indiana Pacers involving Gordon Hayward is a must for both teams.
Has Gordon Hayward's luck run out in Boston before he even found his stride? Would the Boston Celtics dare trade the veteran star if he does indeed decide to opt-in the final year of this 4-year, $127 million contract he signed the summer of 2017?
In averaging 17.5 points, 6.7 rebounds and 4.1 assists in 52 games played, Gordon Hayward finally started to look like the All-Star version of himself the team coveted and signed prior to that 2017-18 NBA season. But, once again injuries limited his full capability and appeared to set him back once again when he returned during the Eastern Conference Finals.
Though Hayward's playmaking ability was an asset through the season when healthy, the emergence of Jayson Tatum and Jaylen Brown, along with the addition of Kemba Walker does make Hayward the one player they can move to take care of a pressing need that was made obvious once the team went up against an inside force like Bam Adebayo.
With past rumors of a Gordon Hayward for Andre Drummond swap prior to the NBA trade deadline, another trade idea has started to rumble. This trade scenario has Hayward going back home to Indiana.
Bleacher Report's Zach Buckley breaks down a trade that could get the Boston Celtics to the 2021 NBA Finals:
"The Al Horford-less Celtics had a functional collection of 5s until they didn't. Once Bam Adebayo stood in their path in the Eastern Conference Finals, their lack of serviceable size became a fatal flaw.

Turner could help correct it. He's not only a major defensive deterrent at the rim (career 2.6 blocks per 36 minutes), and he moves well enough to handle most perimeter switches. He also doesn't gunk up the offensive spacing, since he's a career 35.7 percent shooter from distance."
Why this Gordon Hayward trade is a must
Boston Celtics fans should like this trade idea for a few reasons beyond bringing a young, athletic big man like Myles Turner to Boston. With the C's also receiving Jeremy Lamb and Doug McDermott back in the deal in exchange for Hayward and the No. 14 and No. 26 pick overall, Brad Stevens would get some scoring off the bench.
That would be two needs taken care of with a blockbuster trade that would definitely be questioned. But let's face it, the Gordon Hayward experience in Boston has been an unlucky one. As much as Stevens and Ainge emphasized position-less basketball, they still need that one force in the middle who can bang inside and stretch the floor, giving opposing big men matchup nightmares.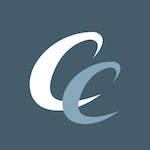 Want your voice heard? Join the Chowder And Champions team!
Write for us!
Daniel Theis filled that role nicely, but he wasn't consistent offensively. A presence like Myles Turner would open things up even more for Jayson Tatum and Jaylen Brown. It would also make Kemba Walker even more lethal as a shooter. The absence of Gordon Hayward would also open the door for 2019 lottery pick Romeo Langford to gain those minutes.
While the Boston Celtics have made it known they won't trade the unlucky All-Star, things change and shift fast when it comes to NBA transactions and with Danny Ainge looking to get his team over the hump, if this deal was presented, there is a good bet he would pull the trigger, especially if Gordon Hayward hints at opting out.
In summary, this trade idea may not be a popular one for Boston Celtics fans, but it's a realistic move the team could make to represent the Eastern Conference in the 2021 NBA Finals. This fan wouldn't be mad at Danny Ainge if he got it done.