New England Patriots: 2 reasons why Bill Belichick would sign Le'Veon Bell
Don't count out Bill Belichick and the New England Patriots when it comes to signing free agent running back Le'Veon Bell.
Don't do it New England Patriots. Bringing in disgruntled star running back Le'Veon Bell is not worth the risk. But, then again, taking risks is what Bill Belichick does, especially if there is a high reward opportunity for his team's success.
Released from the New York Jets on Tuesday night, rumors instantly started brewing of a Patriots and Bell union, which wouldn't make much sense considering the team's current running back depth chart that includes a versatile group of backs who can do what Bell does.
The problem is, that group of backs which includes Sony Michel, Rex Burkhead, Damien Harris and James White feature two backs who are injury prone as Michel and Burkhead have yet to play a full healthy season with the Patriots.
In that sense, it is really not surprising that ESPN's Adam Schefter mentioned the New England Patriots as one of the teams that engaged in trade talks with the Jets involving Le'Veon Bell prior to his release.
"The last conversations for a trade that the Jets had were with the Miami Dolphins, the Las Vegas Raiders, and the New England Patriots," Schefter said on ESPN, as transcribed by WEEI. "They had conversations with those teams, the issue was nobody was willing to take on Le'Veon Bell's contract at this time. So, the Jets made the decision to move on from Le'Veon Bell."
Well, there it is. Bill Belichick does appear to have interest in Bell despite the running back depth. Not only is adding him to a backfield behind Cam Newton sound intriguing but reviving the career of a veteran star running back who he has praised over and over in the past must also intrigue the Patriots head coach.
But there are two reasons, besides him coming at a cheaper price, that would tempt Bill Belichick to add Le'Veon Bell to the mix.
The New England Patriots could create a lethal ground attack
Le'Veon Bell is not the running back he was when he was with the Pittsburgh Steelers, but he is still a dangerous back who could impact an offense if used in the right way.
As part of a collection of running backs who compliment a mobile quarterback like Cam Newton, Bell could see a revival in New England where he wouldn't be the featured back, but one of a possibility of backs.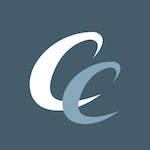 Want your voice heard? Join the Chowder And Champions team!
Write for us!
As I mentioned above, the injury history of both Sony Michel and Rex Burkhead suggest one or both of those players won't be available the full season. Michel is already on IR and the Patriots offense isn't likely to lean on power back Damien Harris. Bell wouldn't not only be a veteran presence along with James White, he would add security at the position.
He would also give Patriots offensive coordinator Josh McDaniels a lot of creativity to work with in calling plays for Newton and keeping the opposing team's defense off balance.
Of course, Bill Belichick would love to stick it to the New York Jets
You have to know Le'Veon Bell will join another AFC East team just for the opportunity to stick it to the New York Jets and what better team for him to join than the New England Patriots.
Sure, the Buffalo Bills and Miami Dolphins are rumored to be in the mix, but a Bill Belichick and Le'Veon Bell union is certainly delicious for both the coach and the player, who became the latest star to be run out of New York.
If Bell, who only has run for a total of 14 yards on six carries so far this season, can find a renewal of production in New England, that would add to Belichick's resume of resurrecting NFL careers. It would also all but sink Adam Gase as an NFL head coach.
To sum this all up, don't rule out Le'Veon Bell in a New England Patriots uniform.