Boston Red Sox: Jarren Duran playing himself into big leagues
Jarren Duran is going to be playing for the Boston Red Sox sooner than you think.
The legend of Duran is growing by the day, and it really has been that way since before Spring Training, where the Jacoby Ellsbury-like center fielder was showing what he could do on the field and at the plate on a nightly basis during the Caribbean Series. Then as he made his way to Spring Training, fans began to believe that Duran could be on the team as early as Opening Day.
However, when it came to his overall game, it was still in need of a little critiquing.
The Red Sox remained adamant that Duran would start the season with their Triple-A affiliate, the Worcester WooSox. And that seems to be proving to be the right decision.
Not only are the Red Sox in a good spot so far this season, but Duran is mashing the baseball in Triple-A and further learning how to play the center field position with everyday work.
Red Sox chief baseball officer Chaim Bloom had made it clear in early May that Duran's potential call-up all comes down to how he plays.
"I think we're going to learn a lot," Bloom said in an interview with MassLive's Chris Cotillo. "We want to make sure we don't try to learn too much from a really small sample. But just having him go through the ups and downs of a season and playing every day and doing it with the various ways we have to track his performance, we're going to learn a lot pretty quickly. At the end of the day, it's up to the player. (We have) every confidence Jarren is going to go out there and knock that door down. But he'll tell us when he's ready."
This was a solid message by Bloom, giving a good insight into when Duran may make an appearance.
Duran currently has a .314 batting average with four home runs and 11 hits in 35 at-bats. His OPS is among the best in all of Triple-A as it sits at 1.086.
Every highlight that is posted on the social media of Duran only furthers the aspirations of Red Sox fans in how much they want to see him in the majors. Especially as the likes of Franchy Cordero continue to struggle.
When will Jarren Duran get called up to the Boston Red Sox?
The fact of the matter is that Duran is going to be in the majors by season's end, but when is what fans are wondering most. My projection for the arrival of Duran to the big leagues is by the end of July. If his bat remains as impressive as it has been so far for the WooSox, it is going to be necessary to add to the Boston Red Sox soon enough.
While Bloom says it depends on the play of Duran, I think it's more on the play of Cordero and eventually Danny Santana when he is called up to the majors. Cordero has yet to find the light in terms of his swing, struggling more and more as time goes on. The dreadful batting average of .150 and out-of-this-world strikeout percentage is what concerns most. There will be a time that Cordero is likely sent to Triple-A, which may open the door for Duran soon enough.
It would be wrong to not bring up that Santana is the next man up. It's not as if he is waiting, but getting back into playing shape instead. If he struggles or injuries arise in the outfield, that should be the opening Duran needs.
All Duran needs to do is show consistency in the field. His bat time and time again has the ball explode when he makes contact and his speed is nearly unmatchable. The comparison to Ellsbury never ceases to amaze fans when his highlights appear, as they nearly always look like Ellsbury in the past.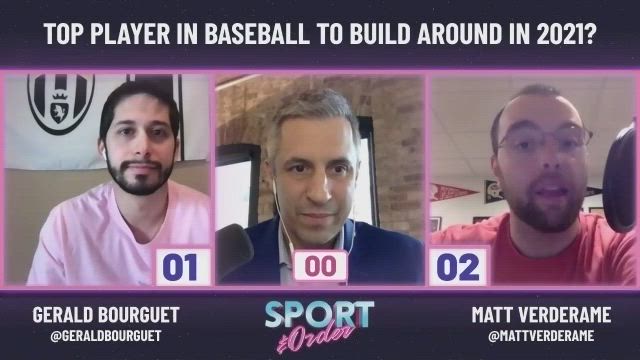 Duran is on his way. More work in the minors combined with the consistency will have him in the majors by season's end. July feels like a legitimate option and that should excite Boston Red Sox fans more than ever.