Patriots news & rumors: Incentivizing Gilmore; Why Tate would be Golden
Could Stephon Gilmore get the Tom Brady and Rob Gronkowski treatment when it comes to his continued contract negotiations with the New England Patriots?
As the two sides plan to meet before training camp to get Gilmore back on the field for the 2021 NFL season, ESPN's Mike Reiss believes Bill Belichick could turn to a contract tactic he used with both Brady and Gronk to assure they were on the field the following season.
That tactic is to load the player with easily earned incentives rather than giving him a raise in the traditional route of a contract extension, which Gilmore reportedly wants. The question is, do the Patriots want that.
As I wrote in my article suggesting the team trade Gilmore if the price is right, Belichick may see the next guy in J.C. Jackson, who he would rather give top cornerback money to. Gilmore, who is on the other side of 30 and coming off a hamstring injury may not be worth extending beyond one more season in Belichick's mind. That's why Reiss details an incentive heavy contract sweetener.
"Based on how the team has traditionally handled similar situations in the past, and with the Patriots' 2022 salary-cap standing in mind, the answer might come down to Gilmore's expectations," Reiss wrote in his Sunday column. "In 2018, the Patriots added $4.3 million in incentives to tight end Rob Gronkowski's contract, the second year in a row they did so. They also added $4 million in incentives to quarterback Tom Brady's contract in 2018, giving him a chance to get closer to the market."
Similar incentives would bring Gilmore's scheduled $7 million up to at least where he feels it should be as a top corner in the league. But will that be enough?
Essentially all this does is guarantee the Patriots have their top corner on the field for the final year of his contract. That would serve as a win for Belichick who may be ok with moving on following the season. If Gilmore sees that writing on the wall and declines, then that trade will certainly happen.
NFL rumors: Golden Tate would be a nice fit for New England Patriots
A veteran free agent wide receiver still available in free agency is Golden Tate.
After being released by the New York Giants, Tate has been looking for his next home. So why not the New England Patriots?
Coming off a 2020 season in which he snagged 35 catches for 388 yards, Tate obviously isn't at the level of production he was during his years with the Detroit Lions, but he would add another veteran presence to the Patriots wide receiver depth chart and give the group some of the tenacity left void by Julian Edelman.
Money wise, Tate should come cheap. The 32-year-old receiver did express interest in playing for the Patriots in the past
Money wise, Tate should come cheap. The 32-year-old receiver did express interest in playing for the Patriots in the past. But back then they had Tom Brady as quarterback. Given how other veteran receivers such as Reggie Wayne, Eric Decker, Demarius Thomas and most recently Mohamed Sanu was not able to figure out the Patriots offense, Tate might be hesitant to sign with the Patriots.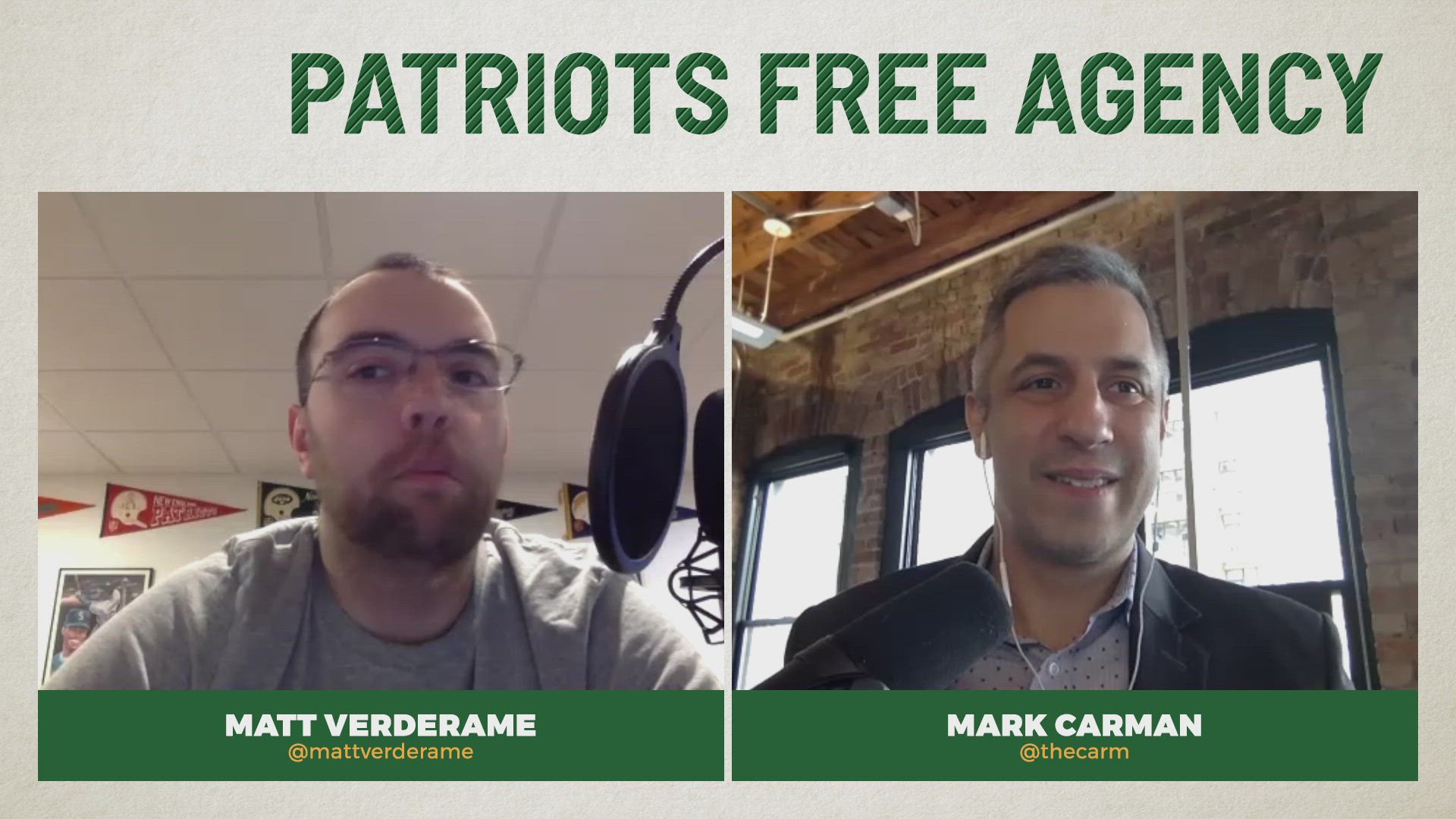 At the same time, he might look at the situation in New England as an opportunity for more snaps, especially if the team parts ways with 2019 first-round pick N'Keal Harry.
In all, Golden Tate is still a very good option and this Patriots fan wouldn't be mad if Belichick brought him into the mix.