Boston Red Sox Flashback: Trot Nixon walks it off in 2003 ALDS
A look back at Game 3 of the 2003 American League Divisional Series when Trot Nixon rescued the Boston Red Sox from the brink of elimination.
The date was Saturday, October 4, 2003 and I remember it like it was yesterday because I was extremely excited to be going to see the Boston Red Sox take on the Oakland A's in Game 3 of the ALDS.
Even though the Sox had fallen 5-4 in Game 1, and 5-1 in Game 2, I was quietly optimistic that the Rose Hose just needed some home cookin' at Fenway Park to help turn the tide of a pretty lopsided series.
The main reason I was so pumped was that I hadn't attended a playoff game at Fenway since Game 4 of the 1990 ALCS when the Boston Red Sox faced, you guessed it, the Oakland A's.
The Boston Red Sox got manhandled in that series by Dave Stewart and the Bash Brothers (Mark McGuire and Jose Canseco) only scoring one run in each of the four contests before Stewart wiped the floor with Roger Clemens. Clemens went two innings before getting tossed for arguing balls and strikes, and Stewart went eight scoreless before giving up a run in the 9th.
(PS…I never, ever saw my father's face turn redder than it did when Clemens was ejected. I thought he was going to charge the field.)
Anyway, I spent most of the later '90s as a broke college kid, so the late 90's Sox playoff runs were out of my budget. After establishing my career, I purchased season tickets in the bleachers in 2000.
This was going to be my first playoff game with my seats. I called my buddy Mike and invited him to the game. Mike and I singlehandedly put every Boston based bar owner's children through college in the early 2000s.
We hit Landsdowne St. early, and hit Jillian's first and worked our way up to the Cask n' Flagon. We probably shouldn't have done all that pre-gaming, because we were in for a long night.
The A's were in the middle of their famous "Moneyball" era and had some pretty legit players like Miguel Tejada, Eric Chavez, and Eric Byrnes, but the Red Sox had a far superior team in my opinion.
That's why it was so frustrating to be down 0-2 and have our backs pushed against the proverbial wall. Derek Lowe faced off against notorious Red Sox killer Ted Lilly, but I had faith in Lowe, since he was coming off a 20 win season in 2002, and had a sub-one playoff ERA heading into the match up.
Boston Red Sox strike first blood
The Boston Red Sox ended up striking first in the second inning when Damien Jackson hit a fielder's choice to third and Jason Varitek scored on an error by Chavez at third. The A's wouldn't counter until four innings later when they too scored on an error by Nomar Garciaparra.
I remember my heart breaking for Nomar, because he was hitting over .300 in the series, and didn't want some sort of Bill Buckner moment to define his career.
But in the next defensive inning, Lowe battled, and I mean battled. He got Scott Hatteberg to ground out but then gave up three consecutive singles to the bottom of the Oakland order. But he induced a lineout to second and a pop out to center to quell the damage.
I remember thinking to myself, how the hell did he get out of that one with no runs? The Sox were not going to go away quietly.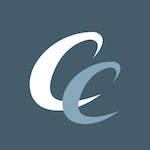 Want your voice heard? Join the Chowder And Champions team!
Write for us!
By this time, the beer stands had closed, and Mike and I were pretty much watching two games out there if you catch my drift. I was getting kinda cold, and drowsy, but one doesn't leave a Boston Red Sox playoff game early. Plus, I had a good feeling about this one, even if the Sox kept getting blanked at the plate.
Only Nomar showed up in those late innings, collecting a pair of singles and also swiping a bag to get into scoring position. Alas, no one could drive him in. For Mike and me, it was time to swap our Bud Lights for bad Fenway coffee and a frank or five to get us through the game. Little did we know that we had another five innings of baseball to go.
The Boston Red Sox had gotten inspiring relief performances from Mike Timlin and Scott Williamson, who held the A's punchless through four scoreless one-two-three innings. The pitching was holding up, and was good all night.
But the bats were as sleepy as Mike and me sitting cross-eyed in section 36. In the bottom of the eleventh inning, A's hurler Rich Harden got Kevin Millar to ground out to start the inning. Here we go again, I thought.
Doug "No Batting Gloves Needed" Mirabelli stepped to the plate and singled. Promising, but…the Sox had already pinch ran for their catcher earlier in the game, so there would be no speed on those basepaths. Come to find out, none was needed.
Manager Grady Little (shudder) decided to pinch hit Trot Nixon for Gabe Kapler. Kapler, a righty, was wisely chosen to start because Lilly was one of those crafty lefties that made lefty hitters look silly.
But Lilly was far removed from the game, and I remember thinking what a genius move to have the biggest Dirt-Dog grinder on the team face Harden.
On a 1-1 count, Nixon demolished Harding's offering, and the reason why this game is so memorable to me despite my alcohol intake was that when the bat hit the ball it was coming DIRECTLY AT ME.
Sitting in the center field bleachers at Fenway is a bit of a crapshoot when you want to see the triangle. I knew Nixon had gotten a hold of it, but I didn't know if it would be a loud out, off the wall, or gone. It was gone. Long gone in fact.
Hitting a ball three or four rows into center at Fenway is a mammoth blast. This game was so much fun to attend. I can't wait until baseball is back.