Boston Red Sox: Alex Verdugo is the Summer Camp storyline to watch
Boston Red Sox new outfielder Alex Verdugo is under the spotlight during Summer Camp because of the superstar player he is replacing.
The player with the greatest opportunity to shine during this 60-game MLB season is Boston Red Sox outfielder Alex Verdugo.
Acquired in the blockbuster Mookie Betts deal with the Los Angeles Dodgers, Verdugo will have all eyes on him during Summer Camp and rightfully so.
In highlighting the top Summer Camp storylines for every team, MLB.com listed the new Red Sox outfielder as the team's top story due to both his talent, health and of course because he is the player the team got back in exchange for Betts and David Price.
With Alex Verdugo entering camp 100 percent healthy now that he has recovered from a stress fracture I his back, MLB.com supports his top storyline status with what he can bring to the table:
"With the lengthy delay to the start of the season, Verdugo had all the time he needed and more to get ready. He is now said to be a full go, and it will be intriguing to see how he looks during Summer Camp. Verdugo is known for having a cannon arm and a solid bat, and the Red Sox at last will get to see him up close on a daily basis."
At just 23 years old, the potential of Alex Verdugo has certainly not been reached. The hope is for him to breakout with the Boston Red Sox. Then, the Mookie Betts deal may be easier to stomach knowing that the team got a potential star back in return who is actually younger.
Alex Verdugo a big factor for the 2020 Boston Red Sox
Can he be a factor in the Red Sox lineup surrounded by hitters like Rafael Devers, J.D. Martinez and Xander Bogaerts?
As also highlighted by MLB.com in naming him as a candidate to hit .400 through the 60-game regular season, Verdugo is a hitter who makes a lot of contact at the plate. Depending on where he is batting in the lineup, he will absolutely have a chance to emerge as a solid, consistent offensive threat.
Defensively, his strong arm and athleticism mimics that of Mookie Betts. He doesn't have a Gold Glove on his resume, but he does make the Red Sox outfield just as solid along with Andrew Benintendi and Jackie Bradley Jr.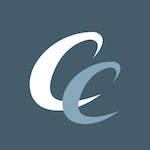 Want your voice heard? Join the Chowder And Champions team!
Write for us!
So, the talent is there. But what really makes Alex Verdugo the top storyline of Summer Camp is his fit with the team as it pertains to the "off the field issues" he comes with.
With is character in question due to past allegations of sexual assault, the new Boston Red Sox outfielder doesn't just have to prove he can help alleviate the loss of Mookie Betts, he has something to prove about the person he is, which he addressed during his introduction back in February, via Boston.com:
"Having my name mentioned in it hurts. It puts emotional stress on you. I takes a lot out of you, but with that being said, that's in the past. I would really like to focus on baseball. Focus on my next opportunity here in the Boston Red Sox, and I'm looking forward to getting started here and really letting my play, my passion for the game show people who I really am."
That opportunity starts now with the Red Sox. If his health holds up and he is able to just focus on his talent on the field, there is no reason Alex Verdugo can't continue to rise with his new team.
Red Sox fandom is looking for something to get excited about and the player who just happened to replace the great Mookie Betts has a chance to capture Red Sox nation in a shortened season that once seemed lost.