Patriots rumors: Jadeveon Clowney is Bill Belichick's greatest hope
With two of his most reliable defensive leaders opting out, here is why New England Patriots coach Bill Belichick needs to sign Jadeveon Clowney.
The stars appear to be aligning for a marriage between New England Patriots head coach Bill Belichick and free agent pass rusher Jadeveon Clowney.
Just imagine one of the NFL's most ferocious quarterback killers playing for the creative defensive minds in football history.
There were some rumblings about the potential of Belichick enticing Clowney to a one-year deal when the team was awarded some extra cap space due to contract settlements for both Aaron Hernandez and Antonio Brown. With even more money to play with due to the opt outs of multiple players, including Dont'a Hightower and Patrick Chung, the rumors are only strengthening.
It is not just about the amount of money Bill Belichick has to spend, it is about replacing a defensive leader like Dont'a Hightower. But, before fans get too excited about the possibility of such a marriage, former team executive Mike Lombardi threw water on that fire during an appearance on the Pat McAfee Show Tuesday.
"Clowney's not a fit for New England whatsoever," Lombardi said, as transcribed by MassLive.com. "He just doesn't fit there. The way he rushes the passer. He doesn't practice on Wednesday. He doesn't practice on Thursday. Maybe he can practice on Friday with his injuries, with his knee. There's no chance he has any way of playing for New England. It's a complete no fit."
While the Patriots reportedly have not reached out to Jadeveon Clowney, Lombardi's assessment probably means the opposite. As fans have witnessed in the era of Bill Belichick is that he is an unpredictable coach who will go against the grain if he sees a formula with winning.
Prior to Hightower opting out, Lombardi would be spot on. But now Bill Belichick has to find a way to replace that production and reliability. Seemingly, Clowney wouldn't appear to fit the mold on the field, but he has the talent and versatility to be effective in a New England Patriots defense if he buys in to what Belichick wants and needs him to do.
Jadeveon Clowney would have a lot to prove in joining Patriots
Keep in mind, this will likely be just a one-year type situation for a player like Jadeveon Clowney, who like Cam Newton, will be out for something to prove.
He will be out to prove that he can anchor a defense and mature his game to a level where other teams would be willing to back up the brinks truck to his contract demands. Given the unpredictability of the 2020 NFL season, Clowney joining forces with Bill Belichick makes a lot of sense.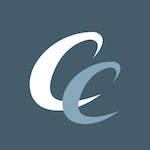 Want your voice heard? Join the Chowder And Champions team!
Write for us!
Both the coach and the player in this situation can use one another to transcend their objectives. For Bill Belichick, he could use a player like Clowney in his front seven to compliment what is one of the best secondaries in the NFL. His presence would allow young players like Chase Winovich, Anfernee Simmons and Josh Uche the time to develop and learn that they need.
As for Jadeveon Clowney, playing under Belichick and a team like the New England Patriots has the possibility of increasing his value as a transcendent defensive force. If he produces like he is capable of within the "Do Your Job" philosophy of Bill Belichick, his star power around the league would see no limit.
In summary, just the fact that a talent like Clowney is still available while the Patriots keeps cap space keeps growing seems to be fate at work.
Bill Belichick with Cam Newton on the offensive side and Jadeveon Clowney on the defensive side. Wouldn't that just make a very interesting and intriguing 2020 NFL season for the Patriots and the NFL.
It does make you wonder doesn't it?