Boston Celtics Rumors: Why an Isaiah Thomas return should not happen
One NBA writer is predicting the Boston Celtics will sign veteran point guard Isaiah Thomas, but is it good for the team's future?
Wouldn't it be ironic if the Boston Celtics brought back veteran point guard Isaiah Thomas to be a backup point guard?
Well, it is possible considering Thomas is once again a free agent and the Celtics may be in the market for a backup point guard if Brad Wanamaker walks in free agency. It would actually be quite the story if the 31-year-old point guard returned to the team that made him an All-Star.
In as many ways as a reunion would make sense on a basketball standpoint, there are reasons it doesn't make sense and shouldn't happened, no matter how popular Isaiah Thomas is amongst Boston Celtics fans.
First, let's address this bold prediction from NBA writer Sam Quinn, who is predicting Celtics basketball president of operations Danny Ainge will completely mend fences with the player he traded away in the Kyrie Irving blockbuster deal by bringing him back this offseason in free agency.
Quinn wrote in his column for CBS Sports:
"The Celtics need to pinch pennies given how deep into tax territory they already are. Brad Wanamaker is going to cost more than the minimum to retain, and the Celtics already have Romeo Langford and Carsen Edwards waiting for minutes. They'll let Wanamaker walk and bring in another point guard with the minimum. It needs to be someone accepting of the fact that the Celtics would prefer to play Langford and Edwards, but are open-minded if a veteran beats them out. Thomas, at this stage of his career, is likely flexible and may be willing to bet on himself in the system that once made him an All-Star."
If the Boston Celtics didn't have Kemba Walker as their starting point guard, I would be down for bring back Thomas who would provide a scoring spark off the bench. However, with Walker along with the firepower the Celtics already have, Thomas would really have to accept a role in which he would be more of a creator rather than a scorer.
Does he have that in him?
Perhaps, but he's also a liability on the defensive end due to his size. Is his scoring enticing enough to make up for that deficiency?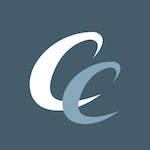 Want your voice heard? Join the Chowder And Champions team!
Write for us!
Again, perhaps, but Brad Stevens does have a player in Marcus Smart who could fill that void, which means Isaiah Thomas would see limited minutes at time. If he can accept that, and he may have no choice, then fine, having him as an option off the bench certainly won't hurt.
The Boston Celtics need to develop Carsen Edwards
As Quinn mentions, the Boston Celtics have two young guards in Romeo Langford and Carsen Edwards waiting for minutes.
If both remain on the team pending any offseason deals Danny Ainge may swing, the development of Edwards is really worth focusing on. The 2019 second-round pick has the potential of being the player Isaiah Thomas was during his time in Boston except Edwards is more of a defender even though both are equal in size.
Although Isaiah Thomas could come on the cheap (imagine that with all the Brink's truck talk during his tenure in Boston), Carsen Edwards is already a cheaper bargain because he's already on the team and is a player hungry for more minutes.
One could argue that Thomas would provide even more leadership for a player like Edwards and he certainly would. Who wouldn't be inspired by a fellow miniature player who averaged 28.9 points a game, but is Isaiah Thomas at this stage of his career a better option than Brad Wanamaker or any other veteran point guard out there?
Besides his familiarity with the city of Boston, the answer to that is no. The Boston Celtics can get from Carsen Edwards what they would get from Isaiah Thomas in limited minutes.
So, why not just develop the young player?