Boston Celtics: Looking back at the blockbuster Isaiah Thomas/Kyrie Irving trade
The Boston Celtics brought in Kyrie Irving a year ago and are primed to make a run for the Larry O'Brien trophy.
August 22, 2017- The Boston Celtics and Cleveland Cavaliers agreed to one of the biggest blockbuster trades in recent NBA history. Who saw it coming? I mean how often do playoff rivals deal off premier guards for one another? Celtics President, Danny Ainge capped off a team altering off-season with an absolute mega-hit.
A deal that ended an era of pure sentimental attachment in Isaiah Thomas wearing a Boston Celtics uniform.
Just a reminder of the finalized deal:
Now looking back a year later, one can indicate the many ways this trade has affected the Boston Celtics since taking place.
Rookie and Second-Year man emergence
Well this is a credited combination of the veteran guidance from Irving and the unfortunate injury of Gordon Hayward on opening night. Yet this undeniably played a major factor in the Celtics success last season.
We are well aware of the stacked accolades that already made up Kyrie Irving's resume prior to his Boston arrival. A rookie of the year, NBA champion, 4-time All-Star, and All-Star Game MVP. Not to mention the guy only spent 11 games worth of a Duke University career to emerge as one of the leagues most dominant point guards.
Lucky for Boston, Irving managed to help mentor a fellow Duke alumni in Jayson Tatum. Remember those near 20,000 chanting "he's a rookie" in the TD Garden? The game 7 dunk on LeBron James? Well you've gotta credit those very memories to Kyrie Irving's tutelage.
Now we're looking at Jayson Tatum as one of the leagues top 10 players under the age of 25. An NBA prospect that has 76ers fans aching, maybe even Laker fans too. Tatum was a nominee for the 2018 Rookie of the Year Award. He also shot 43.4% from three-point range which was indeed the highest among his rookie draft class.
Now Tatum wasn't the only young gun from Boston's core who improved vastly. Another number three overall selection (taken just a year earlier), Jaylen Brown took a major step forward as a second-year player. We saw this notably in the postseason for Brown. A run in which Brown finished averaging 18 points and 4.8 rebounds while shooting 46.6% from the field and 39.3% from three. A ceiling that just keeps rising for another one of the Celtic's young talented players.
Scary Terry Movement
A bitter-sweet phenomenon that was the iconic "Scary Terry" episode.
An exciting time of year that came following a heartbreaking story in Boston Celtics basketball. In early April it was announced that Kyrie Irving would miss the remainder of the 2018 season and postseason. News that broke both headlines and the hearts of many Celtics fans at home.
However with the sidelined Irving, came the emergence of Boston's next man up. Terry Rozier went on a massive playoff run averaging 16.5 points, 5.3 rebounds, and 5.7 assists; while shooting 14.0 field goal attempts per game. That's a significant boost from Rozier's regular season. A year in which he finished averaging a little over 11 points while taking just 10 shot attempts per game.
That unforgettable 19-game Cinderella run for Scary-Terry gave Brad Stevens, Danny Ainge, and the Celtics awareness of what they have in Rozier. A stretch that exploited the skill set in which Terry Rozier has to offer when given starter minutes and responsibility on the floor.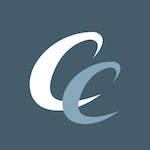 Want your voice heard? Join the Chowder And Champions team!
Write for us!
Legit Finals Contenders
The undeniably most important benefit of all from this trade. Revitalizing the Boston Celtics as NBA Finals contenders. Helping give the Celtics winning tradition and culture some revival. Fortunately, that's exactly what Kyrie Irving has delivered in just one year wearing Celtics green.
Again! The Boston Celtics came up just a game short of punching their ticket to the 2018 NBA Finals. Without Kyrie Irving, Gordon Hayward, and first-year big man Daniel Theis. Now to think we're adding those three next season along with "lottery talent" Robert Williams via the NBA Draft! Plus we're gonna witness the first LeBron-less Eastern Conference in the existence. Something that certainly can be credited to the dominant 2018 Celtic playoff run.
Now one cannot blame the many Celtics fans who's number one wish would be for the NBA season to tip-off right now! However we can only sit, bite our nails off, and wait.