New England Patriots Rumors: Adam Thielen an enticing trade target
With rumors swirling on wide receivers who could pump up the New England Patriots offense, this one player really fits the mold.
The New England Patriots have an obvious need at the wide receiver position and as good as explosive playmakers like Julio Jones and Odell Beckham Jr. sound, there is one wide receiver who really fits the mold of what the team likes in wide receivers.
His name is Adam Thielen.
While Patriots fans or Boston sports fans in general would never be on the same page as FS1's "First Things First" co-host Nick Wright, his assessment on the type of receiver who would be most "Patriot-esque" is spot on.
It was actually while discussing the latest rumblings of renewed Odell Beckham Jr. rumors that Wright brought up a possible trade between the New England Patriots and Minnesota Vikings that would make a whole lot of sense for both sides.
"I think quiet the Odell trade rumblings are coming back. While we were talking about the Browns (on Monday), I had a really trusted person text me and say that Odell could be available," Wright said on the sports program, as transcribed by NESN. "And now they didn't connect him to the Patriots – I'm connecting him to the Patriots – (but) I'm gonna throw another name at you who probably seems more Patriot-esque as far as their history with skill-position guys. I wonder if Adam Thielen's available.

"That team (Minnesota) stinks. They need draft picks. He's on a very reasonable contract."
Why Adam Thielen is the best option for the New England Patriots
As intriguing as pairing up Cam Newton and Odell Beckham Jr. sounds, Adam Thielen may actually be the best fit because he is more of a skill-position guy, which Wright mentioned. With the Vikings struggling and in need of draft picks, Bill Belichick could be the perfect trade partner when it comes to Thielen.
Though the veteran tight end is older than Odell, his production has been about equal over the last three years. In making the Pro Bowl in 2017 and 2018, Thielen has established himself as a reliable threat in the Vikings offense.
He is also the kind of player who has gotten under Belichick's skin in the past, which would make this potential deal even more enticing.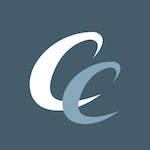 Want your voice heard? Join the Chowder And Champions team!
Write for us!
During a Week 13 matchup between the New England Patriots and Minnesota Vikings back in 2018, Adam Thielen and Bill Belichick exchanged words to which Belichick addressed following the Monday following the game during an appearance on "Ordway, Merloni and Fauria."
"I have a lot of respect for Thielen," Belichick said, via NBC Sports. "He's a great player. I don't even really remember what happened; right there around that fourth-down call. I think we've all moved on. I have a lot of respect for him, and the way he plays the game and what he's accomplished."
Imagine what he could accomplish in New England?
Although Tom Brady is no longer at the helm, he would fit into Josh McDaniel's style of play and give Cam Newton a reliable target to get the ball to. After what Patriots fans have seen out of the current receiver group for the Patriots, a player who just came off a game in which he caught 8 receptions for 114 yards and a touchdown would be a welcoming addition.
Again, he doesn't have the star power of an Odell Beckham Jr., or Julio Jones, but in how the Patriots operate on offense, he may be the best option. He would certainly come at a cheaper price when it comes to draft picks.
If Bill Belichick is interested and the Vikings are entertaining suitors, a second-round pick and future mid-round pick should get the deal done. The New England Patriots could consider sending a young player in return.