Why Boston Bruins should pass on signing Ilya Kovalchuk
The Boston Bruins need a right winger. Ilya Kovalchuk and his 436 career NHL goals will soon be available. But even if he comes cheap, the Bruins should pass on signing the former All-Star sniper.
Stop me if you've heard this one: the Boston Bruins have a hole to fill on the right side of their second line.
While the top line's right winger, David Pastrnak, has arguably blossomed into the NHL's best player and current leading goal scorer, the Bruins remain forever in search of a right-handed sidekick for second line mainstays David Krejci and Jake DeBrusk.
Enter Ilya Kovalchuk, a 3-time All-Star, Maurice Richard Trophy winner as the league's leading goal scorer and one of this generation's most dangerous power play snipers.
The Bruins were among the teams interested in his services less than two years ago, when Kovalchuk returned to the NHL following a 5-year stint with the KHL's SKA Saint Petersburg. Even back then, it was suggested that signing Kovalchuk was not a good idea.
The Los Angeles Kings ultimately signed IIya Kovalchuk to a 3-year deal worth $18.75 million, though it's hard to say they truly "won" the right to his services.
Since his return stateside, Kovalchuk has been a shell of his former self, posting a bland 19-24-43 line over 81 games covering the past season plus. Worse, while never known for his defensive prowess, Kovalchuk is a -36 over that period, while potting just five power play goals.
Some of his shortcomings can be laid at his teammates' skates, as even fellow All-Stars Anze Kopitar and Drew Doughty have underperformed during the Kings' tumble to last place in the Western Conference.
But despite the team-wide struggles, it's IIya Kovalchuk that's been the healthy scratch, last appearing in the Kings' lineup back on November 9. Expectations upon Kovalchuk's return to the NHL as a 35-year-old player weren't exactly high, but somehow he's still underwhelmed.
In short, IIya Kovalchuk has been the Kings' version of the Bruins' own David Backes: a highly respected veteran who was grossly overpaid for his past production and became a symbol of fiscal mismanagement by the respective front offices.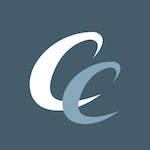 Want your voice heard? Join the Chowder And Champions team!
Write for us!
Even at a minimum salary, it is debatable whether or not Kovalchuk has anything left to offer any NHL team, never mind one with Stanley Cup aspirations.
Sure, Brett Ritchie has struggled mightily to raise his game to top-six levels, but at least he's still just 26-years-old and his previous scouting reports suggest a player with at least some plausible upside.
Meanwhile, Charlie Coyle looked good lined up next to Krejci and DeBrusk against the Florida Panthers and may be the team's best short-term solution on the right side.
The NHL trade deadline is still two months away. The Boston Bruins, even with their recent struggles, remain comfortably atop the Atlantic Division, nine points ahead of their nearest challenger, the Buffalo Sabres.
The Colorado Avalanche are the only team with a better goal differential than the Boston Bruins. In other words, the sky isn't exactly falling and these are not the kind of desperate times that call for desperate measures.
And that's exactly what signing Ilya Kovalchuk would be: a desperation move with minimal upside that could backfire spectacularly. Simply put, the Boston Bruins can and should do better than that.