Boston Celtics: Brad Stevens calls out team's defensive effort
Boston Celtics coach Brad Stevens called his team's defensive effort 'awful' after the C's 109-103 victory over the Dallas Mavericks on Wednesday night.
The Boston Celtics walked out of America Airlines Center on Wednesday night after defeating the Dallas Mavericks 109-103.
Even though the Celtics were victorious, the overall game was not pretty. At one point it looked like the Mavericks were going to take the game back from the Celtics on their own home floor, but the C's were able to stand tall and hold off the Mavs.
The Celtics went into the game with a pretty hefty list of inactive players, including Robert Williams (bone edema), Gordon Hayward (foot), Vincent Poirier (finger), and Marcus Smart (eye infection). It's noted the Celtics recalled Tacko Fall, and sent Carsen Edwards to the Maine Red Claws. Even though Marcus Smart has missed the last four games, this game in particular truly showed how much the Celtics need his defensive services.
It may come off surprising to most, but Coach Brad Stevens has always been very well spoken and honest about his teams. As he's grown and matured as coach in the NBA, he has become more confident in what he brings to the table and it's great to hear and see him show some emotion and frustrations towards the team. After the game on Wednesday night, Coach Stevens didn't hold back in regards to evaluating his defenses' performance in the game.
"I thought we were awful defensively. They missed a lot of open shots. We played it well enough to win, but not as good as we need to, to be a really good team. And then we had moments late where we strung together some stops, but we have to be much more committed to being on that end of the floor." – Brad Stevens, per WEEI
It's easy to say the Celtics are missing a lot of players and that's why the team is struggling. Despite the great efforts from Kemba Walker and Jaylen Brown this season, the Celtics look like they have no sense of direction on defense when Marcus Smart isn't playing. Smart is a facilitator and the defensive "floor manager" for the Celtics. Smart is the best on the team at being very communicative in telling his teammates where to go and what to do on defense, even more so during transitioning.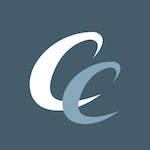 Want your voice heard? Join the Chowder And Champions team!
Write for us!
I'm unsure if Jaylen Brown heard the comments from his coach about the poor defensive outing before his own post game comments (I don't think he did), but he put a lot of the blame on his own shoulders.
"A lot of it was me. I need to be a little bit more sound, especially with Smart out. When Smart is not here I'm the defensive captain, so I have to come out and make sure that I'm a little bit more sound. I made some good plays and we executed some good stops, but I think we can get a little bit better starting with my energy and starting with me." – Jaylen Brown, per WEEI
Jaylen Brown is the next longest tenured player on the Boston Celtics after Marcus Smart. It seems like Brown does feel responsible when the team struggles as he is trying to prove he can be a leader on the court. Brown (105), Jayson Tatum (104), and Kemba Walker (107) all have around the same defensive ratings per 100 possessions this season, which is around all their usual season averages.
Although the Celtics are considered to be an undersized team, a lot of the struggles on defense are results of the lack of a dominant force from the center position. Daniel Theis has been exceptionally great this season, but he was never the answer for the Celtics center spot. Robert Williams has been good so far during his sophomore season. Enes Kanter has shown he is not the defensive presence that is going to frighten anyone. Vincent Poirier is now injured but he isn't getting enough minutes his way to impact the team.
The Celtics have utilized Tacko Fall's two-way contract a few times this season, but there are times when Brad Stevens doesn't even use him in the game. Given how the two-way contract works, it seems pointless for the Celtics to recall Tacko Fall if they don't intend on using him.
Although it's great to have Tacko just a phone call away for precautionary reasoning, it may have been beneficial to use him as a rim protector near the end of the game on Wednesday night.
As far as Brad Stevens and his comments about the defense, he should do that more often. Stevens is showing he feels comfortable with his squad and can truly coach/mentor these young players.
We should see the defense start to strengthen as the Boston Celtics receive more of their players back from injury. For the Boston Celtics to be successful this season on the defensive end, they need Marcus Smart's abilities to successfully defend opposing team's bigs and control the floor.