Boston Celtics: Plenty to love about big man Enes Kanter
There have been a lot of rumblings about the Boston Celtics acquiring a big man. What if I told you they already have one?
For years, since the departure of Kevin Garnett after the 2012-13 season, the Boston Celtics have been in need of a decent big man. Advocating for one hasn't helped, with a long line of mediocre front court players passing through the Garden.
Enes Kanter may not be considered the cream of the crop, but there's plenty to love about the center. Though trade rumors are abound and different players are on many a fan's wish list, Kanter has proven to be up to the task.
Basketball in 2019-20 is a shooter's game. The back-to-the-basket big man continues to disappear from the game with the emphasis on one-on-one play and three-point basketball takes over.
Still, a force in the middle to clog the lane, protect the rim, and to rebound is an integral piece of any team's roster. Could the Celtics improve with an Andre Drummond? Sure, maybe, but acquiring a player of that nature at the moment would involve giving up too much.
Adding another lockdown defender to play along Marcus Smart would be in Boston's better interest. Even then, the Celtics are playing better on the defensive end this season. They are second in points allowed at 104.4 and have the offensive firepower to match.
Jayson Tatum snapped out of a recent funk with a 41-point performance. Jaylen Brown has been consistently improving all season and Gordon Hayward is finding a rhythm. And that's barely mentioning leading scorer Kemba Walker.
These four provide enough offense, but if Kanter can put regularly up 12-15 points per game, the Celtics are a threat to win it all.
Heating up in January
Enes Kanter has been delivering as of late. In six January games, Kanter is averaging 11.2 points and 11.8 rebounds per game. His most recent was probably the best, a 22-point, 19-rebound performance in 23 minutes off of the bench.
Kanter's solid play stretches back to late December. In his last 13 games, he's had 10 games in which he's pulled down 10 rebounds or more.
Delivering the type of results as he did against the Pelicans isn't always going to happen. He's not Drummond or a clone of Kevin Love. But if he's putting up ten and ten every game, that's going a long way to help the Boston Celtics.
Boston is not as abysmal on the boards as one might think. They are tied for tenth in the NBA at 46 rebounds per game.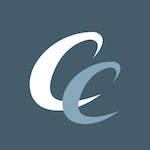 Want your voice heard? Join the Chowder And Champions team!
Write for us!
It's not as bad in year's past when we watched teams get offensive rebound after offensive rebound against the Celtics. Even their offensive rebounds sit at a top-ten mark in the league. (Finishing is another story.)
The Celtics hold a plus 1.6 in rebounding margin and both Brown and Tatum average nearly seven rebounds per game.
Letting this roster as is continue to become a cohesive roster is in the best interest at the moment. The trade deadline for 2020 is February 6 so there's still a little over three weeks to make a move.
Unless something drastic happens — an injury or sudden downturn in play — the Celtics should not mortgage the future for a big man.
Despite a 3-3 record in January, the Boston Celtics still own the second-best record in the Eastern Conference. For the first time in a long while, they are mostly healthy. Let this roster continue to grow. If Kanter continues to play this well over the next 14 days, there's no need to make a move.
And hey, if Enes Kanter slumps, Boston might already have the answer right there on their roster. Tacko Fall is only a phone call away.